Chanel No 5: Retrospective {Fragrant Reading} {Scented Images & Perfume Adverts}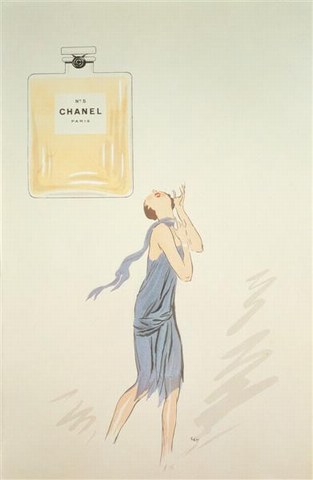 1921 advert by Sem for Chanel No. 5 - Doesn't it say in a nutshell how ideal this perfume is? It floats in the sky and the élégante is looking up to it. "Mademoiselle Chanel et le parfum no. 5" © ADAGP

There is an interesting dossier on Joyce.fr offering a retrospective of the history of Chanel No. 5. The images are well-worth discovering. As zakuski, we have selected three that we thought were particularly captivating. The top one is the first advert for Chanel no. 5 drawn by Sem in 1921 (see also the Sem candles issued by Maxim's of Paris). The ad with actress Carole Bouquet dated 1997 and photographed by Dominique Issemann is the sexiest we have seen with her....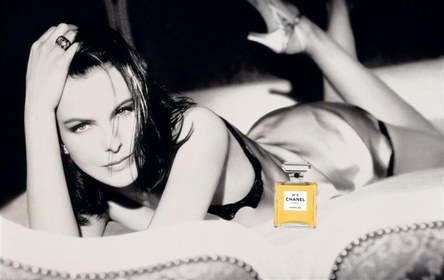 Carole Bouquet photographed by Dominique Issemann, 1997 © Chanel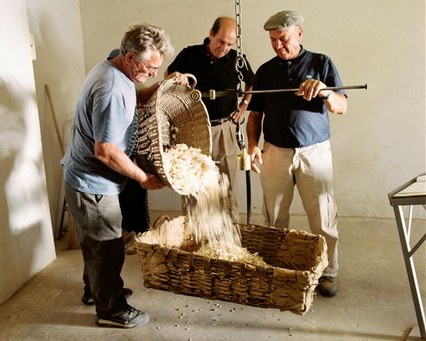 Jasmine growers in Grasse weighing the precious blooms of Jasminum Grandiflorum. Chanel has special privileges with certain growers who reserve them their harvests. © Chanel

Finally, we picked a picture of jasmine growers in Grasse showing their harvest and weighing a basket of it in front of in-house perfumer Jacques Polge. Yes, there are real flowers going into the composition of Chanel No. 5 which are carefully cultivated in the south of France. Get the pure parfum version to appreciate fully the addition of Grasse jasmine and May rose into this legendary composition.