Le Parfum Rêvé: Made by Bertrand Duchaufour for You {Fragrance News}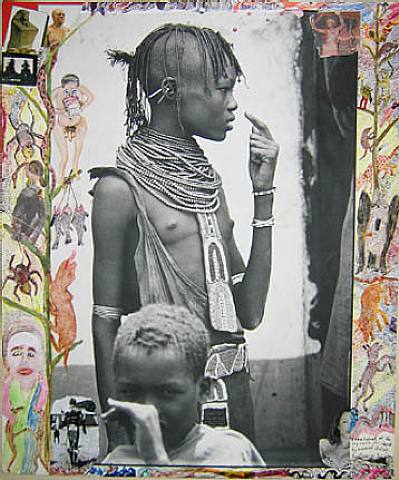 Turkana Girl Pointing at Her Nose by Peter Beard, ca. 1964-2006 - Fahey/Klein Gallery

Bertrand Duchaufour fans can rejoice, especially those with well-lined pockets. A new bespoke perfume service at L'Artisan Parfumeur with the recently recruited in-house nose has opened. It is called Le Parfum Rêvé (The Perfume of Your Dreams, lit. "The Dreamt Perfume").
If commercial perfume is often said to be the most accessible form of luxury, bespoke perfume is more of a true luxury service. Here is your chance to write "me, me, me" all over your perfume flacon.....

You will be able to co-design your personal fragrance over a period of about three months and during the time of five appointments with Duchaufour which take place on the second floor of the Grande Boutique near the Louvre Museum.
You start by explaining what perfume you desire, then discover the first trials and then you test-drive one version during a week before the final stage in which the perfumer puts the last polishing touches on the composition.
The service is priced at 15 000 € or $ 23, 190. You end up purchasing a 150 ml bottle hand-blown by master Pacale Riberolles, ten 50 ml sprays, and a satin-covered coffret containing 5 purse-sprays (15 ml).
Via Le Figaro (info not available online).