More about Lancôme Magnifique (2008) + Party Pictures {New Perfume}
When, finally, the flacon appeared on the giant screen at the Grand Palais on June 10, 2008


Although details about the new feminine perfume by Lancôme, Magnifique, are still kept somewhat under wrap, we have received more information about the scent. What does it smell like? Who is the perfumer?....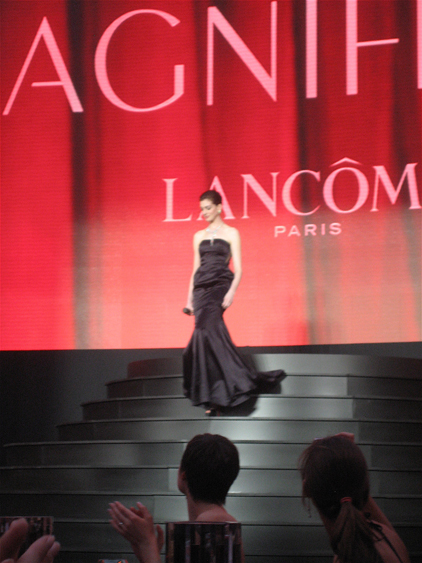 The magnifique Hathaway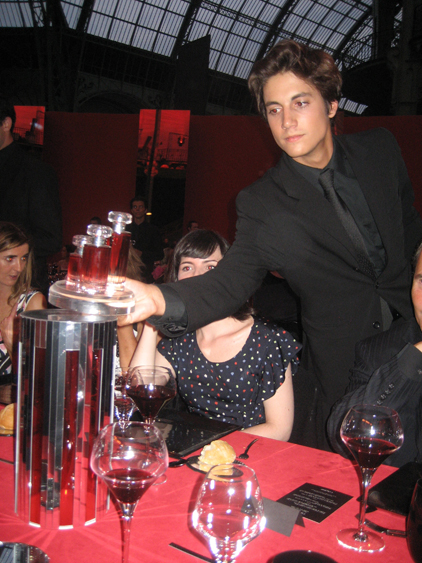 Is this the ice bucket for the Champagne? No, it's a pedestal for Magnifique!
Magnifique turns out to be a "woodsy floral" and was composed by tandem of perfumers Olivier Cresp and Jacques Cavallier who have often collaborated together on major mainstream launches, the latest being Elle by Yves Saint Laurent.

The new jus is therefore part of the trend of woody feminine fragrances that is felt to be the next big thing, already happening actually.
Anne Hathaway of The Devil Wears Prada fame is the face for the fragrance.
Pictures and information from Lancôme press