Nagi Noda's Wild Hair Hats at Colette ••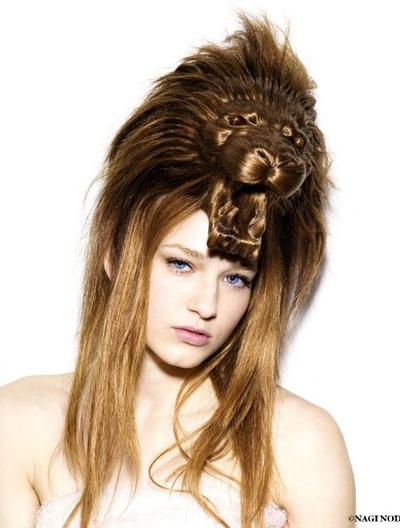 Nagi Noda's very peculiar outlook on hats and hair and the possibility to conflate them makes you think of a surrealist's tea cup seemingly made out of fur. The artist also parades a whole series of animal shapes on top of your head where usually these hunting trophies are exhibited above a mantlepiece. Marie-Antoinette would have probably felt intrigued by these high-coiffure fashion statements....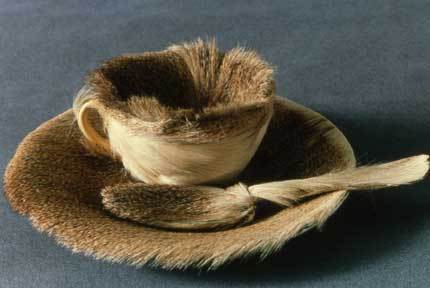 Luncheon in Fur by Meret Oppenheim, 1936, MET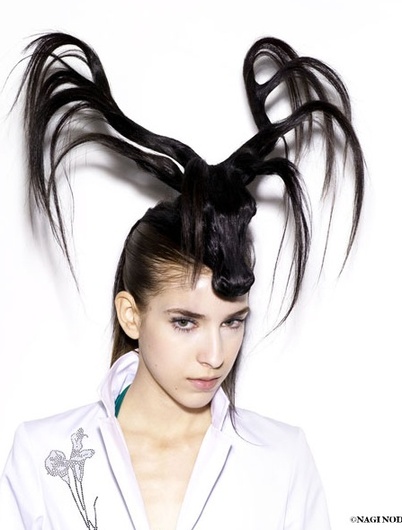 From June 30 to July 5, you will be able to contemplate an exhibition of these improbable hair styles photographed by Kenneth Cappello at Parisian conceptual store Colette.....

The hairdos were created in collaboration with Shinji Konishi and Asami Nemoto.
You can see more of these literally wild hairdos meanwhile, if you are not in Paris, on this site:
http://www.uchu-country.com/works/hairhats.html
Please note that Colette will be closed for renovation between July 7 and August 25 2008.
Via Colette