Burberry The Beat for Men (2008) {New Fragrance}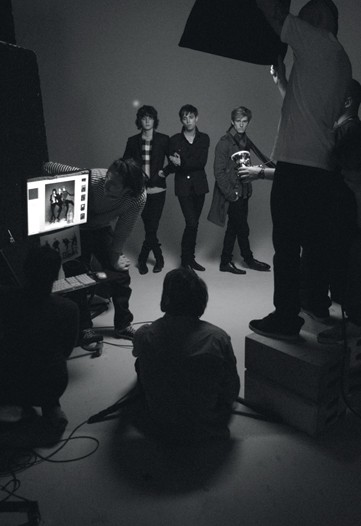 Following
The Beat (for Women
), Burberry will launch the men's version in September, and like its feminine counterpart it wants to breathe a new young life into the brand while recreating a sense of "being young and effortless". To that effect, music by the Fratellis, Razorlight, Kasabian and Arctic Monkeys were listened to by perfumers
Olivier Polge
and
Domitille Bertie
r and translated into perfume notes...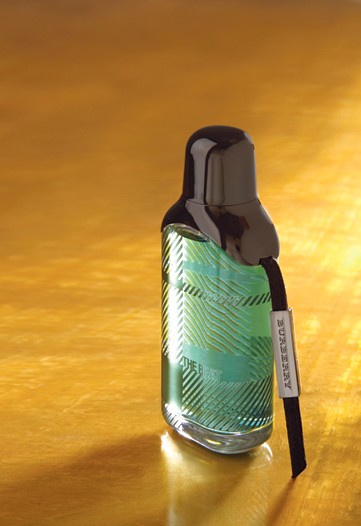 Like with the original The Beat, references to the 60s youth culture on the London scene are apparent, judging from the style of the ad. Artistic director Christopher Bailey wanted both perfumes to be in harmony and their creations were guided with this constraint in mind. And again, like The Beat, it appears to be a very British perfume in terms of its cultural references,
"National print advertising, shot by David Sims, features a handful of Bailey's favorite Brits -- actor Alex Pettyfer, vocalist George Craig, musician-model Will Cameron, vocalist-guitarist Kristian Walker and creative artist-talent manager Jonny Epstein."


For Bailey, advertising is critical and is meant to convey quickly and unambiguously what the perfume is all about, even prior to smelling it, a paradox that perfumophiles have to live with as I was elaborating upon yesterday with the example of Secret Obsession,
"I wanted real people doing real things, not just a bunch of models," said Bailey, adding that he knew all five men from previous projects. "I didn't want it to be just about a handsome guy looking smolderingly into the camera. The ad image is so important to show your point of view -- I wanted to articulate the fragrance's attitude with the visual. Together, they sum up the feeling that anything is possible."


The new perfume will not shock with the showcasing of unheard-of notes - these in fact sound rather classical - but we are promised a composition aiming for coolness, in the figurative sense. The scent is described as a fresh woody cologne. It features notes and accords of leatherwood, vetiver bourbon, cedrat, black pepper and violet leaves. The citrusy top notes are destined to seduce young consumers.
The eaux de toilette in 1.7 oz. and 2.5 oz. sizes will retail for $55 and $65 respectively. The launch will start with an exclusive at Bloomingdale's from September 2008.