Jean-Paul Goude Loves... {What Perfume(s) Celebs Love To Wear}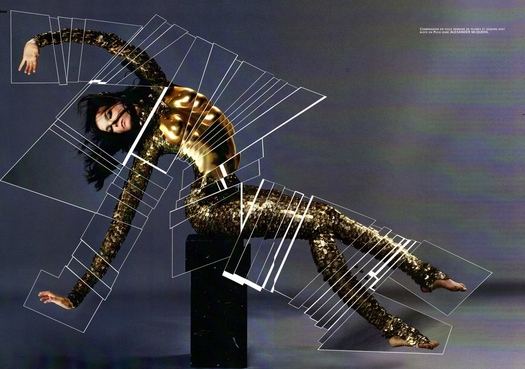 Björk as seen by Jean-Paul Goude

Jean-Paul Goude
reveals in the October issue of
Votre Beauté
what his signature perfume is, as well as what scent one day made his head turn around, leaving him with an unforgettable olfactory memory.
He confesses to having personally adopted for good the scent under the label of his friend
Andrée Putman
,
Préparation Parfumée
, composed by perfumer
Olivia Giacobetti
. He is also sensitive to the freshness and sensuality of the Mojito cologne, Homme by Guerlain, for which he recently directed the
commercial
featuring a masculine icon very close to the animal state. He adds that in doing so he was trying to avoid the images of the "city man" and "metrosexual"...
Finally he recounts that "
the veritable olfactory shock of my life
" was experienced while crossing paths with a beautiful stranger shopping at Bloomingdales. "
I will never forget
" he says, "
It was the perfume Norman Norell, the famous American couturier, the US Balenciaga. It is an alcove-type feminine (fragrance), very sexual. I hope that it will be re-edited one day
."
In the original French:
"J'avoue avoir définitivement adopté l'eau de parfum de mon amie Andrée Putman. Je suis également sensible au cocktail mojito de Guerlain Homme, pour sa fraîcheur et sensualité, mais le vrai choc olfactif de ma vie, je l'ai éprouvé en croisant une belle inconnue qui faisait son shopping chez Bloomongdales. Je n'oublierai jamais. Il s'agissait du
parfum Norman Norell
, le célèbre couturier américain, le Balenciaga US. C'est un féminin d'alcove (sic), très sexe. J'espère qu'il sera un jour réédité."
Norell is actually fairly easily available in the US.