Stéphanie de Saint-Aignan Opens Standalone Store {Scented Paths & Fragrant Addresses}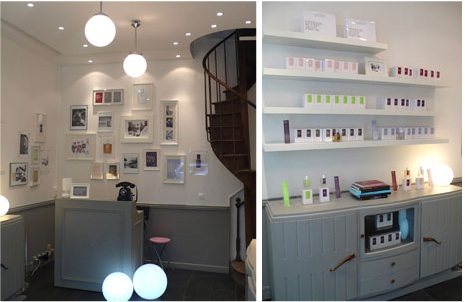 Niche perfumer
Stéphanie de Saint-Aignan
opened her first standalone boutique in the Marais neighborhood this summer 2008.
Good choice! The Marais is certainly the area of Paris in which I have smelled the most numerous niche-perfume trails.
She is not the only one to have recently decided to locate her perfumery there (see
Diptyque
,
The Different Company
) which makes that quarter even more one of the must-perfume-circuits-to-tour for perfumistas.
Address:
Boutique du Marais
26, rue de Poitou
75003 Paris
Tel: 01 42 24 07 99