A Rose Molinard for the Perfumery's 160th Anniversary & Another One for Le Prince Jardinier {Scented Paths & Fragrant Addresses}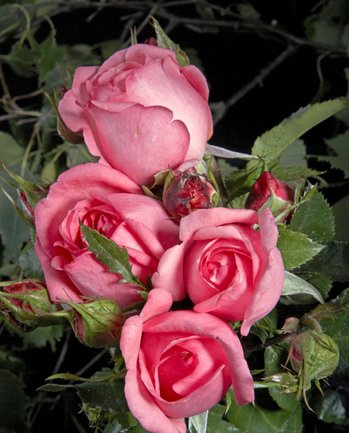 This could be a post in a sub-category of our celebrity page called "Celebrity Roses". Tomorrow on October 17th 2008 will be officially baptized and presented for the first time to the public the
Rose Molinard
, a rose developed over more than 7 years by the Roseraies Delbard to celebrate the 160th anniversary of the Molinard perfumery in 2009...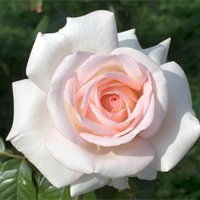 The christening takes place at 2:30 pm in presence of its godmother Célia Lerouge-Benard, a representative of the new generation of the Molinard family.
The olfactory pyramid of this rose reveals notes of grapefruit, rose, iris and linden. Its scent is said to be intense and its hue, vivid. This rose was already prized in Madrid in 2006 with the Prix du Parfum and in 2007 with the prize of Rose du Siècle (rose of the century) in Lyon.
The same day at 11 am Meilland will baptize the
Rosa Prince Jardinier
in honor of Prince Louis-Albert de Broglie better known amongst perfumistas as the founder of
Le Prince Jardinier
.
The Rosa Prince Jardinier is described as offering a powerful perfume evocative of the May rose. It already won The Prix du Parfum at Buenos Aires in 2006.
These events and many others will take place at the annual
Journées des Plantes de Courson
, a popular plant fair drawing participants from all over Europe located on the grounds of the
Château de Courson
(1676) in Courson-Monteloup on the south-west outskirts of Paris.
Via
First-Luxe
, Château de Courson