Britney Spears Hidden Fantasy: The Ad {Perfume Images & Advert} {Celebrity Fragrance}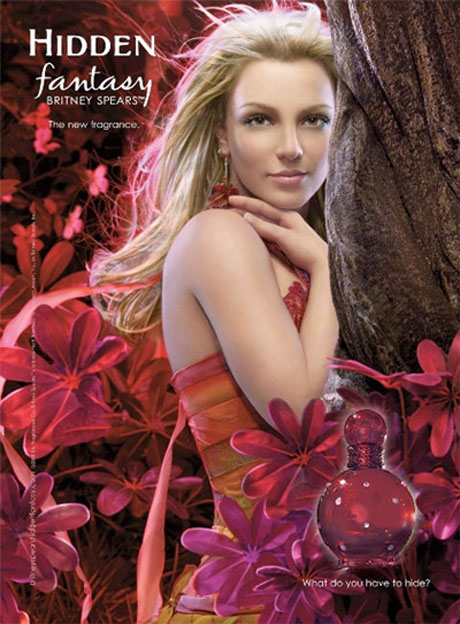 You can now contemplate Britney Spears in her new, freshly-minted ad for her upcoming fragrance Hidden Fantasy to be launched in December 2008, as
previously announced
. It was taken a week or so ago.
The main theme is red, red, red and the fantasy seems to be to spend a fall vacation on planet Mars observing leaves turning from red to hopeful green...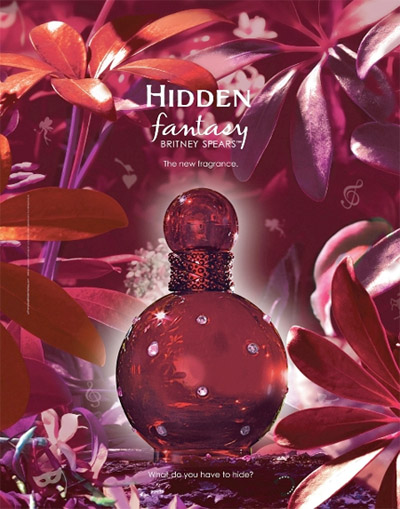 It makes me think how a celebrity commentator said this summer that the only thing that could top the story of Angelina Jolie giving birth to twins would be one in which Britney Spears would give birth to an alien. Poor Britney, much maligned by the media. Do you think they decided to subliminally send the message that she was "different" by making her seem to inhabit planet Mars? Further clue that they might be alluding to her difficult life: the tag line for the fragrance is "
What do you have to hide?
" The answer in her case being "
nothing
" of course, courtesy of the paparazzi.
The theme song for the commercial on You Tube is on the other hand unambiguously bad: it sounds like Britney Spears got stuck in an elevator and could only remember one line of lyrics to keep her company as the usual dull-as-dishwater recording had crashed.Yuck!
Now that red color is here most probably to make us remember that the perfume is based on a cherry note.
Via
Pop Crunch