Balenciaga To Revive Perfume Brand {Fragrance News}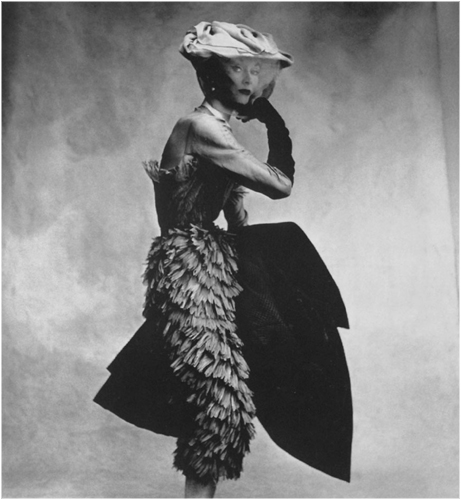 Cocoa-colored Balenciaga dress by Irving Penn, 1950

The fashion house of
Balenciaga,
which has received a new impulse under the stewardship of its creative director Nicolas Ghesquière, now feels the need to reach out to a broader audience.
For doing so they will turn to a well-tested venue, perfume, the most accessible form of luxury after makeup, Champagne, foie gras and designer Evian (in France).
The revival of the fragrance brand will take place under the aegis of
Coty Prestige
...
This is major news as Balenciaga offered in the past a number of noteworthy perfumes such as the beautiful violet-iris composition of Le Dix,
La Fuite des Heures
(Fleeting Moment),
Quadrille
,
Ho Hang
, and more.
The suspense remains whole though: will we see the same quality and more importantly, personality and distinctiveness, be faithfully recreated in the re-edited Balenciaga fragrances?
The first perfume creation of the revived brand is expected to launch in the spring of 2010. No word on the revitalization of the house's classics.
Via Vogue UK