Perfume Coupons & Deals {Shopping Tips}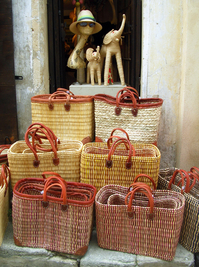 •
For Paris and France Travelers
: Le
Printemps
department store, where you can find one of the best offerings of niche and designer perfumes in the French capital city offers a
10 % discount
on a selection of luxury, beauty and fashion brands until
12/31/2008
upon presentation of a
valid foreign passport
. The tax refund* is further applicable on your discounted purchases.
Code is: 18900861. Please click
here
for further information...
12% TAX REFUND *
For international visitors residing outside the European Union, living in France for less than 6 months, and with purchases over 175€ bought on the same day in the same store.


• In the US, Blue Bee offers 50% off a selection of usually selectively priced Bond No. 9 fragrances.

You can check our reviews of two of the perfumes on sale: Bryant Park and Fire Island.
• Everything Fragrant, as we posted earlier today, has a number of perfume deals and bargains that are worth checking out.