Sarah Jessica Parker Lovely Collection: Dawn, Endless, Twilight (2008) {New Fragrances} {Celebrity Perfumes}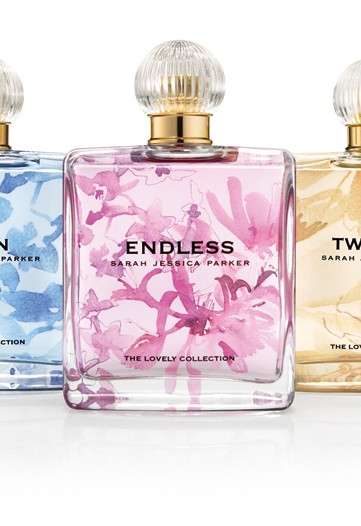 Actress
Sarah Jessica Parker
is expanding further the lure of her
Lovely Collection
with three new perfumes meant to mark three different periods of the day:
Dawn, Endless, Twilight
. In other words it is an invitation to stay longer with your Lovely choice.
The original Lovely was launched in 2005 and was followed by a Liquid Satin version. Coty Prestige reportedly intends to develop this franchise still further in the future.
Regarding the time-of-the-day concept, Lisa Hoffman, Dustin Hoffman's wife, already had the idea not too long ago with her
Variations Collection
. According to WWD, Coty Prestige was inspired by their other fragrance-development venture,
Gwen Stefani's Harajuku Lovers
, a set of five perfumes...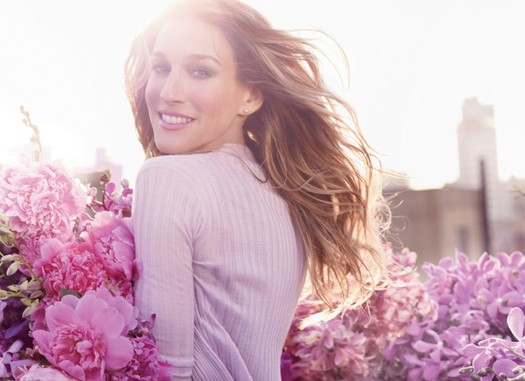 Sarah Jessica Parker said,
"Dawn is the fresh and clean scent," she continued. "Its inspiration was morning, sunrise. It's about enjoying those few moments for yourself, stepping out and welcoming what the day has to bring your way. Endless is the fruity, floral scent. The inspiration for this one was those moments you find yourself in a state of pure happiness, loving life. And Twilight is the sexy, musky scent. This one is for those moments of intimacy, of love and being close. It's slightly complex and mysterious."


"
Dawn
, a soft floral that Parker concocted with Givaudan's Stephen Nilsen, has top notes of citrus cocktail, violet leaves and angelica; a heart of orchid, and a drydown of Tahitian vanilla, orris, oakmoss, vetiver and translucent musks.
Endless
, a fruity floral created with Givaudan's Yann Vasnier, has top notes of pineapple, apple, ivy leaves and plum; a heart of radiant peony, pink jasmine and magnolia, and a drydown of oakmoss, Indonesian patchouli, Australian sandalwood, vetiver and suede musks.
Twilight
, an amber musk developed with International Flavors & Fragrances' Laurent Le Guernec and Clement Gavarry, has top notes of bergamot, galbanum, mandarin and pink pepper; a heart of peony and jasmine, and a drydown of amber, sandalwood, incense and musk.
The fragrances all will be available in two eau de parfum sizes, 1 oz. for $38 and 2.5 oz. for $58, and a 6.7-oz. body lotion for $28."
Twilight appears to be the one closest to the original Lovely inspiration, a dream of dirty musk for SJP, which ended up being more of a pink romantic ballerina musk idea. Very nice though. Very close to an illustrious predecessor too: Narciso Rodriguez for Her. The bets are still up as to which one is the best. My preference goes to the original Narciso Rodriguez for Her in eau de toilette. But I am sure we could all discuss about the finer points that make these two perfumes equally attractive to different persons. Twilight is also created by the perfumers who developed Lovely.
Expect to see the fragrances in February 2009, starting with a 1-month exclusive with HSN.
News & info via
http://www.wwd.com
Women's Wear Daily