Conference on Long-Lost Perfumes by the Osmotheque - Olfactory Workshop for Kids on Traditional Artisan Professions {Scented Paths & Fragrant Addresses}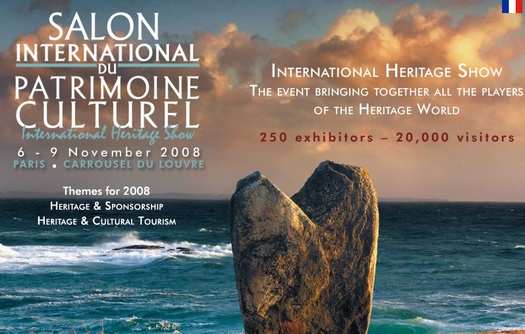 The Osmothèque in Versailles is organizing an exceptional conference entitled
A La Recherche Des Parfums Perdus
(In Search of Long-Lost Fragrances), which will take place on
Sunday November 9th, 2008 from 2:30 pm to 3:30 pm
at the
Carrousel du Louvre
in Paris. It takes place in the context of the
Salon International du Patrimoine Culturel
or International Heritage Show.
Perfumer
Emmanuelle Giron
, an Osmothèque member and perfumer from Fruitaflor, will present and allow the audience to sample more than 10 perfumery rarities brought out from the archives of this institution which dedicates its action to preserving and recreating long-lost vintage fragrances...
The lecture takes place in the
Delorme
room inside the premises of the Salon, which started today.
Métro : Palais Royal -Musée du Louvre- Parking : Louvre
The entrance to the entire Salon is 11 Euros and 5 Euros for students and includes this lecture.
All perfume lovers are invited to attend!
Via L'Osmothèque Newsletter
A second olfactory event takes place at the Salon but aimed at children aged from 7 to 12. It is titled
Métiers A Vue De Nez!
The workshop encourages them to discover artisanal professions (farmer, carpenter, cobbler, cook...) via their sense of smell. A reconstituted large-size castle decor puts the stress on both playfulness and history.
The event is organized by Le Garde-Temps which specializes in polysensorial activities.
You can find more information
here
, both in French and English.