Nautica Oceans (2008): New Technology for a Water-Based Eco-Friendly Scent {New Fragrance}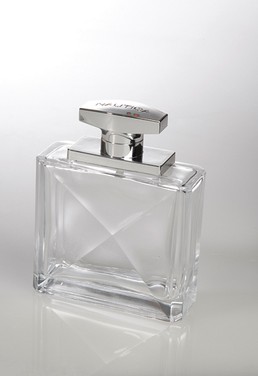 Good thing I kept reading on this morning's article in WWD because usually what I will do when I see two words like
Nautica
and
Oceans
next to each other is that my eyes will glaze over due to the total lack of semantic hook. What is new? Another standard marine scent smelling like the great outdoors except you are invited to sniff the open air up close on the surface of the ocean, which ocean did you say?
All the oceans (notice the noncommittal, universalistic plural) we are told in a dangerously generic bid for our attention.
The interesting point a priori about this fragrance, independent of its composition's merits, is that it offers a new, breakthrough technology that allows for the development of a water-based scent incorporating a higher proportion of oils. It is alcohol-free, which makes it easier to use for sea-lovers and outdoors-lovers in general..
"The patent-pending micro-emulsion technology, licensed to Coty by Michel Mane, the perfumer, allows for a concentrated oil load of up to 20 percent to be built into water-based fragrances -- and as a bonus, also offers skin benefits, said Marsha Brooks, Coty's vice president of global marketing. "Most water-based scents have 2 to 3 percent concentration of oil," she said. "With this new procedure, we're able to up that percentage -- we are using a 10 percent oil concentration for Oceans, which means less skin dryness and irritation, especially as this juice is completely alcohol-free."
Oceans by the way is"...a fresh aquatic fougere, has top notes of ocean air and lemon tonic; a heart of sea salt rose, lavender reef and geranium, and a drydown of amber crystals, sun-drenched teak and regatta accord."
"The collection includes eaux de toilette in two sizes, 50 ml. for $49 and 100 ml for $65; a 100 ml. aftershave balm, $38, and a 75 g. deodorant stick, $16."
Expect to see it by mid-March 2009.
Via
WWD