Perfume Ad with Nicole Kidman for Chanel Eau Premiere {Perfume Images & Adverts - New}
Chanel
has started publicizing a sumptuous ad campaign for their latest
Eau Première
with, surprise, actress
Nicole Kidman
as its face. The publicity I saw (and which I did not see in their earlier press documentation) is a luxurious four-page spread that looks as if the support were photography-paper quality with a peel-off perfume sample tucked in a glossy enveloppe.
We are showing you the first two pages today as they appeared in Elle Magazine this week...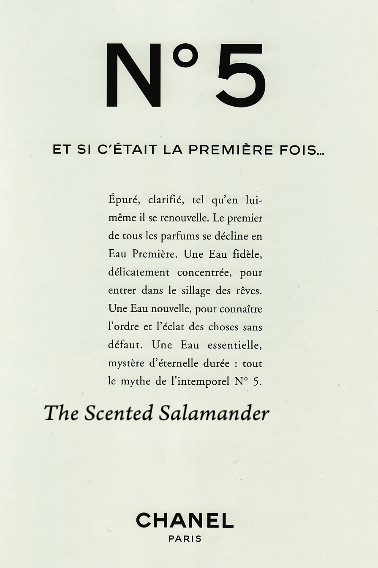 While Chanel has recently shown interest for the younger generation with actresses
Keira Knightly
and
Audrey Tautou
, asking them to front their publicity campaigns for Coco Mademoiselle and Chanel No. 5 respectively, Kidman who was their spokesperson immediately before that was thought to be concentrating on motherhood.
Eau Première was expected to launch last year but due to a technical defect in the packaging
its introduction was canceled only to be postponed
. The new Eau Première advert is probably still part of the previous Nicole Kidman ad campaign.
Page 3 has a luminous picture of Eau Première and page 4, another one of Chanel No. 5, its direct-line ancestor.