Bond No.9 Brooklyn (2009): For Creative Types {New Fragrance}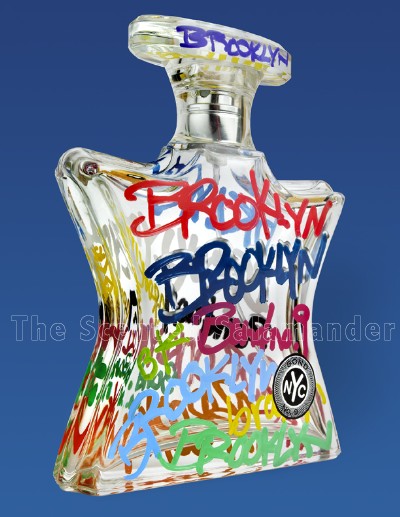 Bond No. 9
will launch a new perfume inspired by a New York City borough in March 2009 called
Brooklyn
. The scent was composed by perfumer
Laurent Le Guernec
of IFF (Bond No. 9 Chelsea Flowers, Sarah Jessica Parker Lovely, Avon Rouge, Michael Kors Michael...)
"Brooklyn, the Eau de Parfum,
Captures the Vibe of the Edgy New Brooklyn--
Home to Artists, Bloggers, & Creative Types."


The view of Brooklyn from the Bond No. 9 perfume house is that,

"Brooklyn is changing. New York's legendary city within a city, home to a century or more of strivers, dreamers, and Nobel laureates, is reinventing itself, neighborhood by neighborhood, as an edgy metropolis. Sure, for a while there Brooklyn was a necessary second choice for the real estate-challenged Millennials seeking affordable rents and more square footage than formidable Manhattan could offer. But now-- a whole new story. Today's Brooklyn is preferable to a new generation of artistic émigrés. This is where the artists and musicians choose to move. It's home to graffiti-ists, gaffers, and key grips, to web designers and aspiring editors. This is where fashion stylists live. New York-bound hip-and-cool Seattle-ites prefer to move to Brooklyn; smart Stockholmers book their hotel rooms here."


So how does the fragrance of Brooklyn smell like?...
"Unisex with a desirably masculine attitude, Brooklyn the scent is romantic, sexy, and distinctive--built in a very contemporary way to display its entire composition, rather than individual notes. But OK: For those who want us to name names, it's officially a woody, spicy-filled oriental that mingles cardamom, geranium leaves, and cedarwood while grapefruit and juniper leaves accelerate the scent, and South American guaiacwood and leather bring a tender, beckoning touch. On the cutting-edge of perfumery, Brooklyn also has what's known in the trade as sillage, which is to say, it doesn't cling to the skin, but rather diffuses, leaving a trail behind it."


Top notes: grapefruit, cardamom; heart notes: cypress wood, geranium leaves, juniper berries; base notes: cedarwood, leather, guaiacwood.
About the bottle,
"The Brooklyn bottle's design marks a first for the iconic Bond No. 9 superstar flacon: We've decorated directly onto the transparent glass surface with edgy, urban, handwritten script. With the words BROOKLYN and BOND NO. 9 spelled out in a vivid array of colors, this is an example of contemporary street art with a message. In fact, the dynamic lettering transcends the Bond No. 9 centerpiece token logo it's meant to be enclosed in--and almost seems to take off beyond the curved and angled shape of the bottle itself."

Suggested Retail Price: $220 for 100ml; $145 for 50ml
Via Bond No. 9 press release
For another scent that was inspired by Brooklyn see
Eau de Brooklyn