Parfum Sur Mesure: A New Bespoke Fragrance Service {Fragrance News}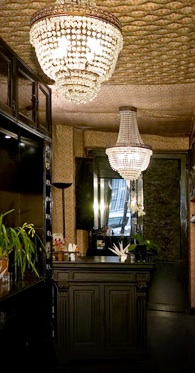 Parisian perfumer
Stéphanie de Bruijn
has created a new bespoke fragrance business whose core mission is to provide the same kind of service one can get from Guerlain or Cartier but at more democratically priced rates.
After watching the Obama campaign and better realizing the effectiveness of the internet, she decided to be both of Paris and of the World Wide Web (ok, this is just said in jest), opening a window onto the exclusive world of French custom-made fragrances on the internet.
You can now say, my perfumer in Paris created this little nothing for me, to my specifications...
Plainly and clearly called
Parfum Sur Mesure
the service can be accessed online, or twice a week 52, rue de l'Université 75007 Paris, Tel: 01 47 34 58 25 • 06 84 95 82 90.
Three options coexist: the Premium service at 1500 €, the Sur Mesure Par Internet, and the Basic one for 75 €.
De Bruijn was awarded an international perfumery prize in 2001.