Yves Saint Laurent La Nuit de l'Homme (2009): The Nocturnal Side of l'Homme {New Perfume} {Celebrity Fragrance} {Men's Cologne}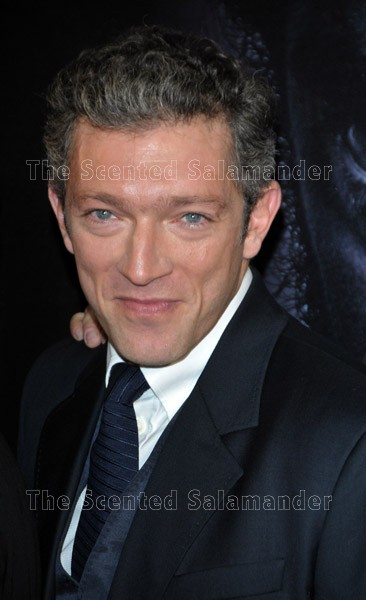 As previously announced
,
Yves Saint Laurent
will launch a new masculine perfume on March 2, 2009 fronted by French actor
Vincent Cassel
. In an interview the thespian gave the Votre Beauté magazine of February 2009, we learn that the new jus is called
La Nuit de l'Homme
(lit.The Night of the Man), a new installment in the L'Homme franchise the latter still being fronted by
actor Olivier Martinez
....
It is described as a Fresh Oriental (L'Homme is described by YSL as a Floral Oriental) with a contrasted personality, faithfully reproducing the codes of the house of Yves Saint Laurent: "
elegance, mystery and sensuality
."
Vincent Cassel explained why he decided to be the face of La Nuit de l'Homme,
"I accepted in memory of Yves Saint Laurent himself. He was a superlative creator, a dandy in the real sense of the term as he knew how to preserve his life and mystery. Plus, he loved the night, like me. I used to be a man of the night, I adored those parties at the Palace or at the Bains Douches where everything was possible, where one made improbable friends. This is how I met my buddy Gaspar Noé (the director of Irréversible and of the TV ad for said YSL perfume."


Does he wear perfume himself? Was he interested in fragrances before he landed this contract? Well, huh, no, not really,
"Were you beforehand attracted to perfumes? Do you wear them regularly?

For me it is an accessory, like a jewel. You will notice that I am not wearing anything (he is all dressed in black), not even a wedding ring. I never put any pressure on myself fashion wise or looks wise. It is my freedom, my luxury, and I want it to remain that way!"


For those who might think this is incomprehensible, I will restate what I said when
the issue was brought up with Matthew McConaughey
: hey, he is an actor!
On the other hand, he does use hydrating creams.
You can now read our review of the new
La Nuit de l'Homme