Berkeley Square Cosmetics Co. White Bergamot (2008) Nominated for the UK Beauty Awards {Fragrance News} {Green Products}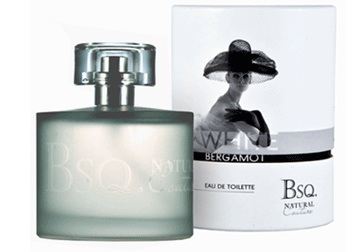 White Bergamot
by
Berkeley Square Cosmetics Co.
, is part of their
Natural Couture
collection, a library of scents that aims to appeal to both the sophisticated sorts and the green-minded.
The collection was developed together with the Victoria & Albert Museum and features the stylish fashion photographies of John French (1906-1966) on the packaging. But even beyond that, the scents from the collection, which also includes White Amber and White Muguet, were inspired by the photographies displayed at the exhibition on French's work, The Golden Age of Couture...
"Inspired by the Golden Age of Couture (1947 - 1957) our White Bergamot fragrance has sparkling tea and floral notes of specially blended Bergamot developing to an orange base with essential oils of Neroli."

Natural pure grain base (ethanol free) -Essential oils of Jasmine

No parabens - No mineral oils - No SLES - No harsh preservatives - No artificial colours - No ethanol perfume bases"

It all sounds very pretty and fresh, natural and ecologically-minded.
The perfume has been nominated as Best New Fragrance of the Year by the UK Beauty Awards 2009.
It is available in the US at London Bathecary, shoplondons.com, 100 ml for $40.
Have you tried it? What do you think?