Demeter Vintage Naturals (2009): The Harvest Concept {New Perfumes - New Line}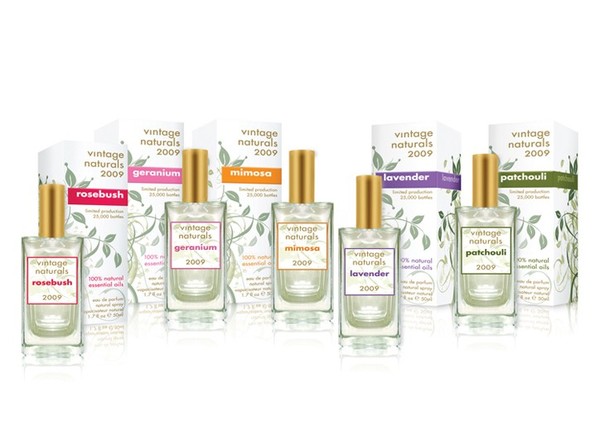 Demeter Fragrance Library
is adding a new line to their offerings with the
Vintage Naturals 2009
collection. The series debuts with
Rosebush, Geranium, Mimosa, Lavender and Patchouli
. Despite their simple-sounding names which aim to attract attention to the harvest that is showcased, the compositions are reportedly the most complex to date for Demeter and were developed together with
CPL, Inc
.
The focus is a new one for the brand which will be picking above-average floral yields each year to base new perfumes on a yearly vintage to echo wine-making practices. This idea has been developed by parfums Givenchy, in particular, with their Harvest collection (see article
On Perfume Vintages
)...
Demeter CEO
Mark D. Crames
promises good-quality control,
"If consumers like mimosa, we'll do a Mimosa 2010," he continued. "But it's possible we won't be able to get a good enough [Mimosa], so we would pass. Last year, it would have been difficult to do patchouli."


The twist for Demeter is that they are proposing a harvest concept allied with the use of 100 % naturals, including the carrier,
The word naturals in the names of the scents refers to the fact that the alcohol in the fragrances is "naturally distilled from corn," noted Crames. "There are no artificial colors or preservatives," he added, "and the essential oils are 100 percent natural."


Each 1.7 oz bottle is priced at $68 and will be exclusively distributed in Sephora in North America from next Thursday.
Via
WWD