Givenchy Harvest 2008: Ange ou Demon Jasmin Sambac, Amarige Ylang Ylang, Very Irresistible Rose Damascena, Organza Fleur d'Oranger - On Perfume Vintages {Scented Thoughts} {New Fragrances} {Blotter Notes}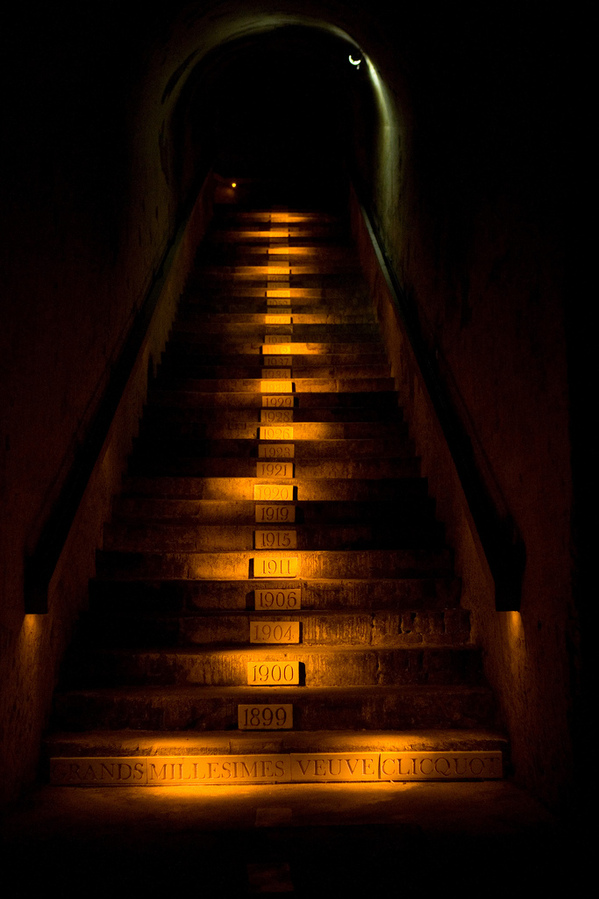 Scented Thoughts -- On Perfume Vintages: No Leap Year for Givenchy
Since 2005,
Givenchy
has turned to the concepts of natural harvests and vintage years to create renewed interest for some of the mainstay compositions from their fragrance catalog (see
2006
;
2007
). As one can witness the incessant stream of creative ideas nurturing French food culture on a daily basis, a country where edibles - from vegetables sold on market stalls to elaborate cuisine dishes and from hip yogurt flavors to breads at your neighborhood
boulanger
- follow or rather set fashion trends on a par with clothing, perfume, furniture design, and more, it is little surprising to see this fresh idea being adopted, at long last. In fact, it is surprising that the inspiration did not occur sooner. But let us see what measure of newness one can ascribe to this idea.
As it is, the inspiration was born not in the middle of a picturesque produce market or a field in Grasse but as Alain Lorenzo of Parfums Givenchy was perusing champagne descriptions on a new LVMH site, eluxury, and became struck by the similarities between descriptions of the luxury beverage and perfume. The Harvest idea emerged, and as WWD reported in 2005,
"Each has been reworked to highlight key ingredients culled from harvests judged by perfumers to be of above-average quality."


Lorenzo further explained the similitudes with champagne-making and the nature of the Givenchy project,
"...to maintain consistent standards of flavor and quality, every 12 months champagne companies blend reserve wines from prior years' harvests with the current year's crus (growths).



"When there's a great year, they stop blending and there is a vintage," said Lorenzo.

Like champagne, the ingredients used in Givenchy's scents are a blend of ingredients culled from several harvests. With the launch of the new line, however, the house will create special juices to celebrate exceptional harvests of particular ingredients."..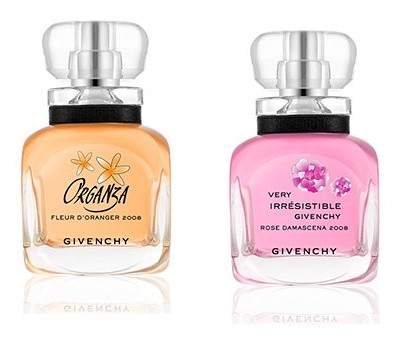 The main aspirations for Givenchy seem to be to propose high-end connoisseurs' items with a 20% mark-up and, perhaps, flankers-with-a-soul to overcome perceived flanker-lassitude. They themselves prefer to highlight a return to "
true luxury
." The Givenchy Harvest flankers propose to respect the structural integrity of a composition like Amarige, for example, and incorporate a new raw material sourced from an exceptional crop of flowers (rather than spices or woods so far).
It is also a priori, one will have guessed, an interesting marketing-cum-cultural experiment to conduct as a way of drawing a meaningful bridge between the institutionally separate yet related worlds of fragrance and wine appreciations and in this manner tap into the reservoir of sensualists and connoisseurs that may be shuttling from one to the other. It reinforces the symbolic ordering of the universe for many people engaged in this kind of taste cultivation.
Lastly, one could only hope that some purists in the industry feel truly excited at the prospect of showcasing an exceptional harvest to compose perfumes with a touch of unique natural beauty to them. After all, not everyone is just a cash register with dollar signs popping in them.
A brand that has also sensed the benefit that the nobility of the tradition of winery can bring to perfume is
L'Artisan Parfumeur
, although they have preferred to position themselves consistently in the circuit of niche perfumery with one perfume per year instead of three or four each year like Givenchy.
So far, Thierry Mugler is the one who has put emphasis on the aging process rather than the harvest year as a reinforced factor of quality for his
La Part des Anges
(2007), an
aged Angel
, borrowing from the experience of Cognac-makers while proposing an innovative perfumery method at the same time. In the US, Tova of all perfume makers, has also been inspired by this unofficial label of quality with her
Tova Reserve
which is sold as a perfume with a 9-months period maturation.
On might feel tempted to argue that vintages in perfumery have always existed since the reliance on harvests for natural raw materials or synthetics isolated from them cannot be avoided and that this would mean that this is just, once more, a question of marketing rather than a novel idea. In the cases of Givenchy and L'Artisan, an essential difference is that special efforts are made
not to cover up the changes
and this can be seen as a fundamental shift of practices between the traditional issue of reliance on harvests in perfumery and the seeking out of new, rare harvests which will bring a new personality to a scent. Traditionally, perfumers will point out that it is inevitable that slight nuances occur between different batches of perfumes where naturals are used (while attempting to maintain the stability of the formula nevertheless). Creed have been quite official about it, yet without embracing the idea of the vintage year which goes a step further in cultivating differences. A niche perfumer like
Nicolas de Barry
proposes each year a "surprise du nez" which is more attuned to the idea of a harvest-dependent perfume, but unlike Givenchy it is not meant to be a significant twist on a well-known formula whose structure will be respected enough so that it remains characteristic and recognizable.
Givenchy does not disclose nor put emphasis on the mellowing process to which the perfumes are subjected but it is clear that it cannot be more than the standard time given the reported date of the harvest. Experience at the individual perfume-wearing level reveals that maturation benefits some perfumes which then take on an improved quality, roundness, and richness (I personally would always let Arpège by Lanvin age for 6 months before using it because it just creates another order of sensation.)
The two approaches between L'Artisan and Givenchy differ in that L'Artisan maintains its old-school niche stance (smaller distribution network and higher price tags with emphasis on quality) while Givenchy is into the more recent popularization movement of the niche-perfumery concept, bringing it to the wider masses and making it more accessible through places with high foot-traffic like Nordstrom in the US or Sephora in France (the latter also sell Serge Lutens). This is not exactly being faux-niche, but it is certainly an adaptation and an import of an idea whereby "niche" characterizes to some extent not the whole house or brand but one or two choice collections kept separate from the rest of the more mainstream, widely distributed offerings.
Givenchy has a
Les Mythiques
collection as well which appeals to those with niche tastes and historic sensibilities but who also appreciate accessibility and the practical pursuit of happiness. One might argue that in the quest of selectivity and the movement of cultivation of luxury, even the niche perfume brand par excellence that is
Serge Lutens
has managed to create a two-tiered perfume house with selective offerings on the one hand (the so-called "export range" which is internationally distributed and a little less pricey) and even more selective offerings on the other hand (the Palais-Royal exclusives).
But going back to the vintage-perfume concept, as in vintage wine, this exigency of ultra qualitative vintages rests on a paradox that once more reveals that the fragrance industry is really more like Hollywood, a dream-making or even dream-churning industry rather than a wine-grower with his feet in the wine-press, that is that each year should bring several top-notch harvests which then would find their ways into 3 to 4 top-notch fragrance compositions (art matters still; it is not just about the raw ingredients being slapped onto a mainstay juice to turn it into a new perfume). When you read a roster of exceptional vintages listed by a wine maker, you realize that they don't occur each year.
When Givenchy will tell us that in a given year they had to stop producing the Harvest collection because the yields were sub-par, or that their means were constrained by, say, a recession, it will be quite a statement to their commitment to authentic perfume appreciation. A major difference that would prevent this kind of spirit of touchy responsibility is the fact that most widely distributed perfume brands are not family-owned anymore, nor individually-led, resulting in more and more
laissez-faire
regarding quality since the index of pride attached to a name and personal reputation is not as high, one might argue. The founder of Guerlain famously said in the 19th century that one must never compromise with quality and Veuve Clicquot's motto was "
Une seule qualité, la toute première
."(Only one quality, the very best). For right now, the opposite seems to be taking place as Givenchy have released not just 3 but 4 Harvests this year.
Blotter Notes
Observing the developments of the new Givenchy Harvest 2008 on paper blotters over the course of a few days reveals that "exceptional" means "exceptional" and that you can't find it equally distributed across 4 fragrances, or at least not in this case. In 2006, there were
3 Millésime perfumes
, in
2007, three as wel
l, in 2008 Ange et Démon comes join the vintages series seemingly pointing to the optimistic fact that exceptional harvests are becoming more and more the norm or that the brand got more deft at securing them.
The 4 bottles are pleasing to look at, weighty and offer a nice range of colors. Visually the collection makes sense as an ensemble effect. On a more olfactory level - and without going into poetic evocations or historic-background notes which I might be tempted to do for only two of them (hence my new category "Blotter Notes" to review perfumes in a more synthetic fashion - there are just too many of them and too many suffer from the copycat syndrome) - the collection appears more unbalanced.
The richness and natural opulence of the added material is mostly felt with Ange et Démon Jasmine Sambac and Amarige Ylang Ylang. Very Irresistible Rosa Damascena comes next in terms of a perceived factor of natural prettiness: the rose note is discreetly lush, charming more than impressive. Finally, the least convincing of the lot seems to be the Organza Fleurs d'Oranger, which, alas, even conveys the idea that the orange blossom smells "synthetic" and somewhat flat. Naturals can smell "synthetic" sometimes with nuances of acetone for example and in this case it goes a bit in this direction. Of the four, I would say that the newest Harvest twist, Ange et Démon, is the most convincing in terms of overall structure and feel as a full perfume composition. Yes, one can see how the perfumer's work brings a velvety texture to the fragrance and a new floral resonance that seems to make it worthwhile. The Amarige Ylang Ylang, calls for a more critical appreciation as the ylang seems a bit explosive and not fully controlled in its effect and finally, the paradox of this scent is that it smells more of jasmine in the end than of a ylang composition: I recommend it to anyone who are after a very sunny and rather rich jasmine perfume for this summer. The Very Irresistible Rosa Damascena is rather pretty but a bit thin and the Organza Fleurs d'Oranger is definitely thin.
I think it is telling in the end that the project was inspired by an idea of luxury rather than perfumery. Luxury can include a number of features around the object or phenomenon called "perfume." It has to do not just with the juice itself, but the packaging, the advertising, the theatrical staging at the points of sale, an idea of abundance, of plenty that do not necessarily coincide always very rigorously with the finesse of the ingredients that are supposed to be showcased or the composition itself (a new form) or the motivation to recompose a fragrance to include a beautiful component. In
my review of L'Artisan Fleur d'Oranger 2007
, I underlined the fact that the beauty of the ingredient itself mattered more than its lasting character in this kind of venture, and I still retain this idea. Even the US Fragrance Foundation this year was made aware of the discrepancy or rather has decided to publicize it by recognizing a perfume not just for its popularity and global appeal but by looking more intently at the juice inside the bottle. It is always a good distinction to keep in mind even though in reality one may be understandably swayed by beautiful bottles, concepts and atmospheres, and a pretty scent.
The dream of buying fragrance has to remain a balanced one between the scent itself and external hedonistic criteria otherwise why not just buy a ticket to go to the movies instead? You will just as well gratify your imagination without it being subjected to an unsatisfying process of evaporation.
The Perfume Notes
(from Harrods):
Ange et Démon Jasmin Sambac
Top notes: mandarin and white thyme with the sparkle of saffron
Middle notes: lily, Orchid Maxillaria and ylang ylang. Accents of Arabian jasmine and lily
Base notes: oakwood and tonka bean
"Harvest Ange ou Démon features Sambac jasmine harvested in Madurai, India. This luminous note awakens and compliments the other majestic accents of the original Ange ou Démon fragrance to sparkling effect."
Amarige Ylang Ylang
Top notes: ylang ylang, fresh almond, neroli, mandarin orange leaf
Middle notes: white flowers and mimosa
Base notes: velvety woods
"To magnify the radiant generosity of Amarige, Givenchy has picked an exotic star from Madagascar¹s tropical paradise: ylang ylang harvested on the island of Nosy Be in 2008. This note is ideal for revealing the luminous, sensual accents of the original fragrance."
Very Irrésistible Rosa Damascena
Top notes: star anise, Damascena rose
Middle notes: centifolia rose and peony rose
Base notes: passion rose, fantasia rose, patchouli
"Harvest Very Irrésistible incorporates Damascena rose harvested in Isparta, Turkey in 2008. The delicate, fruity freshness of this top note embellishes its subtly textured floral centre and intensifies the fragrance¹s infinite palette of roses."
Organza Fleur d'Oranger
Top notes: neroli, honeysuckle and petitgrain
Middle notes: orange blossom and soft spices
Base note: vanilla
"To intensify the glowing sensuality of Organza, Givenchy has chosen a sweetly seductive charmer overflowing with the bright Moroccan sun: orange blossom harvested in Khemisset in 2008."
Photo credits:
Teemu Skokberg
; Harrods