Interview with Keiko Mecheri {Passion for Perfume - Portrait}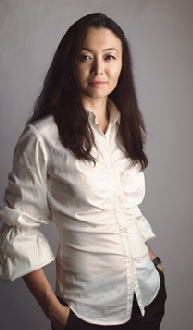 It is my pleasure to bring to The Scented Salamander readers a unique first interview with Keiko Mecheri of
Les Parfums Keiko Mecheri
on the occasion of the relaunch of her line in a new, sculptural packaging. I have to say that my initial desire to communicate more directly with Keiko Mecheri was due to the fact that I could hardly find any background information about her perfumes on the internet! On the one hand there was this vast collection of perfumes (30) some of which I had personally enjoyed. There was an aura, a presence felt through these perfumes, yet details about their creators or the history of the line remained elusive to say the least. I could not even tell when the line had been established. So, in the era of rapid communication I was glad to be finally able to make contact with Keiko Mecheri. As we remain, however, in the era of everyday life, always, it took some time before we both were finally able to focus on the interview I thank her very much for taking the time to answer our questions.
I discovered a personality who comes across as remarkably clear-headed and passionate about her endeavor - the standard title of the series fits her to a tee I think - and who talks like a fragrance artistic director. What I mean by that is that her references when she talks about perfume is sourced from different venues and not just from the world of perfumery proper. There is a sense of slight distanciation and looking at perfume with a broader outlook. Then there is this evocative, visionary language which hints at the way someone imagines fragrance and then works in collaboration with perfumers to make these "premonitions of perfumes", shall we say, come to fruition.
If you have been surprised by the richness of her collection of fragrances, so have I. Well, the news is that the library is going to get even bigger this year. As previously announced, a new sampling program is now available so you could explore this library of perfumes more easily now. Please stay tuned also for some reviews of her scents in the future on TSS.
Without further ado,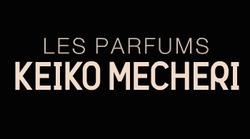 Interview with Keiko Mecheri


TSS: When were Les Parfums Keiko Mecheri founded and what was your vision for the brand at the time?Keiko Mecheri
: It was created in 1997 in Beverly Hills, CA. My vision for the brand at the time was to create an authentic independent perfume house miles away from Old Europe, outside the perfume "establishment". To provide perfumes with detail-to-quality that prompt enchantment, to initiate a new approach and to elevate the level of perfumery in the US (without any false modesty of course).
TSS: How would you define in your own words the Keiko Mecheri style of perfumery?
KM: Artisanal, eclectic, lover of precious and rare ingredients, modern-classy...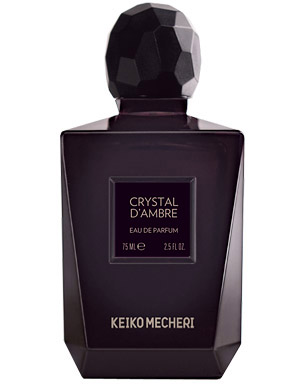 TSS: How would you define in your own words the Keiko Mecheri style of perfumery?KM
: Artisanal, eclectic, lover of precious and rare ingredients, modern-classy.
TSS: People often note a parallelism between your perfumes and those of Serge Lutens, do you agree with that?KM
: The only parallel I can see is the fact that my alter ego who is also the other creator behind the scenes [Kemal Mecheri her husband - Ed.], comes from the background which SL took much of his inspiration from [Morocco - Ed.] to create his particular imprint in his fragrances. Here is where the similarity ends as KM perfumes are also known for other sources of inspiration. We, however, have a great admiration for SL and his team as we certainly share a common sensibility for the sake of the art of perfumery.
TSS: As an artistic director for the brand, how do you find inspiration?KM
: My olfactive impressions are bits of memory and metaphors, metonymies and voyages, mythical narrations and historical decors, always displaced, transcending deliberately any confinement.
TSS: What is your style of work ? Are you more like Frederic Malle, say, an editor, or more visionary, like Serge Lutens, or do you think that you have your own style?
KM
: The point of departure (the process of creation in close collaboration with a handful perfumers) is always eminently poetical, however some pragmatism is necessary. A single ingredient can be (or is) the pivot of most of my olfactive composition. I will gather all the potential ingredients to be superposed in a long succession of trials and hesitations before reaching adequate results. If I decide to use a single note, the ingredient is exalted to its paroxysm in a quasi fetishistic mode, or furthermore entering in an unusual combination to provoke a dissonance of ambiguity. Example: Patchoulissime, an androgynous that conceals the feminine notes of rose and jasmine. In short, yes, I do have my own style and approach.
TSS: Is it fair to say that one of the ambitions of a line such as Les Parfums Keiko Mecheri is to offer its own interpretations of as large a range of real-world scents : a violet perfume, an amber perfume, an osmanthus perfume etc. ? Is you ideal, in other words, to constitute an extensive and comprehensive library of perfumes?KM
: Creation in perfumery can be exponential. My center of attention is on the most noble and precious raw materials, mostly the ones considered unanimously as the paragons of perfumery - rose, jasmine, precious woods, etc - and working on their variations or potential combinations.
Example: Rose - Damascena, an innocent rose with a fruity chord; another rose variation, Mogador, a rose de Grasse revisited, classy; Gourmandises, a gourmand rose tea; 2 other roses in the works, more focused on the essence of the rose with a modern twist.
TSS: Do you think that the opposition between naturals and synthetics is a relevant one?
It is not necessary to oppose synthetics. The magic that will result from their superposition will be important. Lately the industry of raw materials has been introducing remarkable molecules, which can induce us to be taken as naturals. We always try to use extensively high-grade naturals in each KM perfume to translate an impression close to nature that aroma-chemicals can exalt.
" C'est la gouttelette végétale, sang noble et ancien qui galvanise, affine le roturier jeune et perfectible qu'est le parfum synthétique(...) elle le poétise - il l'enchaîne." Colette.

"It is the vegetal droplet, ancient and noble blood, which galvanizes, refines the young and perfectible commoner which is the synthetic perfume (...) the first one poeticizes it - the latter chains it."

TSS: Do you have favorite aromas and/or aromachemicals?KM
: Undeniably, the rose, all the roses that nature counts inspire me.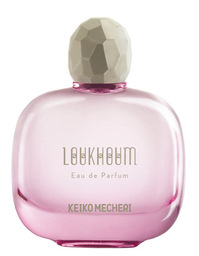 TSS: What are currently the bestsellers of the brand? What are your favorites?KM
: In the order of Loukhoum Eau de Parfum, Umé, Oilban, Hanae, Peau de Pêche.
My favorite is Génie des Bois, a moving perfume that my companion wears so elegantly. It was inspired from a scene in the movie "Throne of Blood", directed by Kurosawa. Although the plot of this film borrows primarily from the "Othello", in the customary poetic style of Kurosawa, there are scenes where the trees in the forest seem to be inhabited by spirits, as in the name Génie des Bois.
TSS: Can you tell us a bit about the background history of Gourmandises on which you worked with perfumer Yann Vasnier ? Was Mitsouko a distant inspiration? [upcoming review - Ed]KM
: A gustative composition inspired by one strolling from a teahouse to another through the streets of Paris. An imaginary delight, macarons à la rose, pralines...
I was very flattered by the comparison of the égerie of the novel of Claude Farrère. Mitsouko of Guerlain is a beautiful classy perfume, Gourmandises however is more of a pop Madame Butterfly...
TSS: With what perfumers did you work on Loukhoum, its variants, and the new Crystal d'Ambre? And Scarlett? Do you embrace more transparency regarding this type of information that connoisseurs usually appreciate or do you think perfume more generally needs mystery, universality?KM
: It is unfortunate that the reality of the raw materials trade is dominated by only the shareholders' expectations of these large conglomerates. I have always cultivated a business model where I can choose the ingredients entering my compositions as even the most talented noses I have collaborated with have been at the mercy of the profit margins rather than the art of perfume.
The specificity of perfume is always associated with immateriality and evanescence and naturally opposed to posterity...
TSS: What would be your most original or risk-taking work to date, do you think?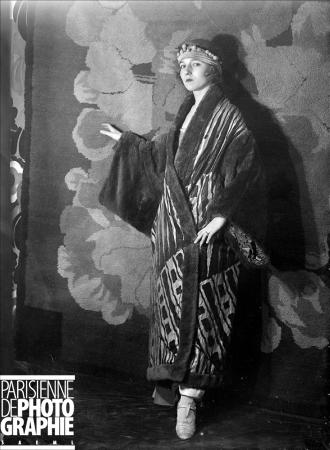 Coat-Kimono by Paul Poiret, 1922 © Lipnitzki

KM
: It was during a rather long pause. I was able to redirect KM to new themes, more confidential, more elaborated, revisiting the vintage perfumes during the Japonizing golden era of Poiret; a duo was born, in particular Umé (2003), a modern-chypré with exquisite notes of plum suggested by a friend of mine, a very talented perfumer. Umé was an antonym to the over crowded, wet and feel-good launches at this time
TSS: Can you tell us a bit more about the new packaging for your fragrances?
KM
: The collection has been repackaged in 2009, excluding Loukhoum. (see below for Loukhoum)
The heavy-weight faceted bottle has an androgynous angular design that combines ambiguity, mystery and "nouveau classicism". (Deliberately opposing itself to the overuse of luxury terminology) The bottle is dressed (mass dyed) in a deep purple and soft gold touches and it is topped with a bakelite cap evocative of an antic gemstone; it also protects the precious elixirs from the external elements. The entire line has a new ivory box with a woven feel of fine linen.
Trio de Loukhoum, formerly just Loukhoum Eau de Parfum, was repackaged in 2009.
The bottle is inspired from my private collection of vintage Murano glass (60's era) topped with a bakelite cap evocative of an antique gemstone to create a modern/vintage contrast. The curves of the bottle suggest innocence, femininity (not girly, nor insipid).The shape is a reminiscence of an imaginary delight. The boxes for each Loukhoum have a woven feel of a retro fabric. A pink hue for Loukhoum - Eau de Parfum (the original); rose guimauve moiré for Loukhoum - Eau Poudrée, to sublimate the powdery feel of the perfume; Loukhoum - Eau du Soir: in a deep purple bottle to sublimate its content. Presented in a precious ecru setting box.
TSS: Do you think that your perfumes that bear, implicitly, more narrative titles such as Scarlette, Paname, Les Zazous, Loukhoum, Génie des Bois, are different on the whole or were conceived differently than the ones that are more avowedly based on an inspirational natural-world raw material? How important is for you the selection of a perfume name and how do you go about it?
KM: Deliberately chosen for their simplicity to be memorized and for their power of suggestion; precious, immaterial, unpredictable and evocative.
It is vain to the project to contain objectively a perfume.
Using words to describe a scent swings between the obvious and unspeakable.
It is so easy to evocate a referenced scent, a solifloral for example, although it is quite impossible to decipher its complexity.
At the first place, it is a personal affair, a quintessential attempt to collect metaphors, memories, emotions, enigmas, ... using a minimalistic reference here, an evocation of a lieu there, symbolism elsewhere.
TSS: Will your new website be an e-commerce site?KM
: We have just launched
our new e-commerce site
.
TSS: Any new creations or new artistic directions to look forward to in 2009-2010?KM
: I have many fragrance launches scheduled for this year. Crystal d'Ambre was the latest launch. Please expect up to 6 new fragrances between now and early 2010, which I will let you know about...
There should always be a sense of mystery and some suspense.