Menard L'Eau de Taoyaka (2009) {New Fragrance}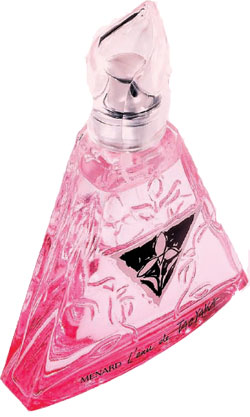 Institut
Menard
has launched a new perfume to celebrate their 50th anniversary called
L'Eau de Taoyaka
. It is their third fragrance following Ryokuei and Kasaneka. Adjectives used to describe the new scent are "graceful", "subtle", "feminine". It opens unconventionally on a note of ambrette seed...
L'Eau de Taoyaka is labeled as a fruity-floral. Past the ambrette seed in the opening, notes of jasmine, Atemoya flowers and cherry blossom unfold. Vanilla and musk in the base notes bring a powdery touch to the composition.
I have never smelled Atemoya blooms but the taste of Atemoya fruit or
pomme cannelle
in French is delicious. Ambrette seed can also be delightful.
A 50 ml Eau de Parfum is priced at 71 Euros.
Via
Fashionmag.fr