Chanel No5: The New Ad Campaign with Audrey Tautou: Teasers, Teasers - Part 1 {Scented Images & Ads} {Celebrity Fragrance}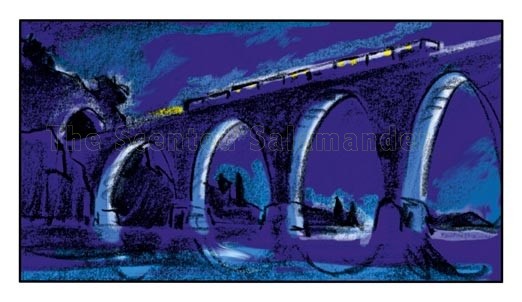 The new ad campaign with
Audrey Tautou
for
Chanel No5
is very impressive. I think it beats the preceding one with Nicole Kidman as if following a potlach logic: each time you have to best what took place the time before.
It occurred to me that Chanel No5 is perhaps the only "celebrity fragrance" as in the sense of the perfume being itself a celebrity rather than meaning as usual a perfume fronted by a celebrity. That perfume needs to wear some dark shields.
I received a wealth of material to share with you, dear readers. First off, the news is that even the
City of New York
is participating in this extravaganza as they have accepted to call May the 5th 2009,
Chanel No5 Day
to honor the most iconic fragrance in the world and the launch of its latest advertising campaign. Tomorrow New Yorkers and visitors will be breathing the air of Chanel No5 Day! No word about spritzing the scent into the atmosphere, but if they could they would.
Not content with this symbolic dedication, Saks 5th Avenue in partnership with Chanel will rename a part of the famous 5th avenue,
AVENUE No5
,
from May 2 to May 10
! I think this might even beat the Opium folly in NYC that the Yves Saint Laurent people organized back then.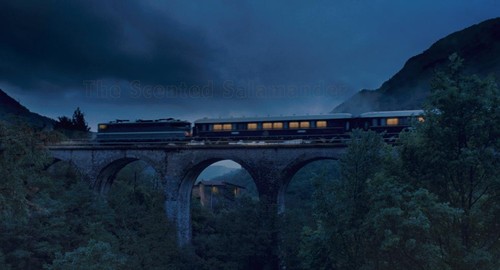 Tomorrow is also the official launch day of the advertising film shot by film director
Jean-Pierre Jeunet
entitled
Train de Nuit
(Night Train). Like for the introduction of the No5 fragrance in 1921 which was strictly controlled by Coco Chanel so as to put all the stars on her side (she was notoriously superstitious), the new ad commercial is scheduled to be released to the world on May 5 at 12:00 pm on
www.chaneln5.com
...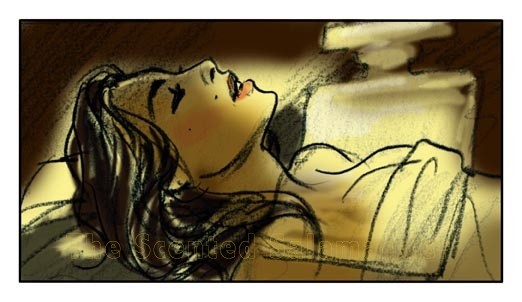 So as not to just have fun and forget the world outside of luxury, Chanel together with Saks have made a donation to the Ellen Lurie Elementary School,
"As a thank you to the city of New York for its support in making CHANEL N˚5 Day
possible, CHANEL and Saks will partner to create a new arts program at P.S. 5, the
Ellen Lurie Elementary School. The donation will provide funding for the arts
program, specifically four separate after-school arts classes--graphic arts,
photography, chess and drama--as well supplies and field trips to a local museum or
cultural institution for each class. Participating children will benefit from the after
school program, which they will be able to attend for an hour and a half four times a
week.

"In our celebration of CHANEL N°5's newest campaign, we wanted to recognize
CHANEL's longstanding relationship with Saks and engage our customer in the
fragrance with a complete visual fantasy. We are even more delighted that the city is
joining us in recognizing CHANEL." says Ron Frasch, President and Chief
Merchandising Officer, Saks Fifth Avenue.

From May 2 through May 10, Saks Fifth Avenue's New York flagship will pay homage
to the legendary scent by dedicating an extraordinary visual presence on the exterior
and interior of the store. The 17 windows along AVENUE N˚5 will display a thematic
journey into the world of CHANEL N˚5 inspired by the Train de Nuit film as well as
selections from the current CHANEL Ready-to-Wear collection. The fragrance will be
prominently displayed on the main floor and in outposts throughout the store. A full
cinematic presentation of Train de Nuit will take place on the main floor."


So what is all the fuss about, you may ask if you are not familiar with the scent of this famous fragrance? Here is a short description of the perfume,
Designed to reflect Coco Chanel's very modern fashion philosophy, CHANEL N˚ 5 is
a rich modern floral blend of Grasse Jasmine, May Rose, Neroli, Bourbon Vanilla and
Ylang-Ylang with gentle precious woods. The world's most famous fragrance made
its debut in 1921 after Coco Chanel asked the great perfumer, Ernest Beaux, to create
a fragrance that "smells like women" and was unlike any other fragrance. N˚5 was her
lucky number and it was the fifth submission presented to Mademoiselle Chanel on
the fifth day of the fifth month of the year.


More teasers coming up!