Diptyque L'Eau de Tarocco (2009) {New Perfume} - Updated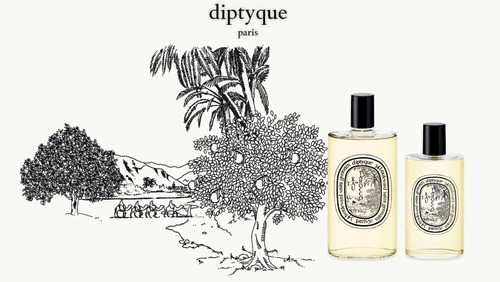 Diptyque
have launched a new perfume, their fourth installment in their Eaux de Cologne collection which already comprises
L'Eau de L'Eau, L'Eau des Hespérides and L'Eau de Néroli
.
The new offering is called
L'Eau de Tarocco
. It is described as a "
fruity Eau de Cologne
that's sweet yet vibrant and spicy
". The scent is named after a varietal of Sicilian blood orange famous for its sweetness and flavor, also dubbed "half-blood" due to its lesser amount of red pigments visibly mixed with orange pigments.
"One can imagine the camels carrying burlap sacks filled with heady spices and exotic flavors, conjuring the aroma of Persian saffron and the taste of fruits from faraway lands."...

Other notes than the Tarocco one in the composition include grapefruit, bitter orange, cinnamon, Bulgarian rose.
The scent is said to feature the molecule Safraline as the ingredient underlying the "Persian saffron" note which is used to counterbalance the sweetness of the brew.
The base is woodsy with cedar wood and a touch of incense from Somalia.
The perfume label represents a drawing of the Atlas mountains.
A 200 ml splash bottle is priced at 90 € or about $119 and a 100 ml spray bottle at 70 € or about $93. Available from May 2009.