Estee Lauder Private Collection Jasmine Moss (2009): Formula 546AQ, White Moss, & A Big Touch of Estee {New Perfume}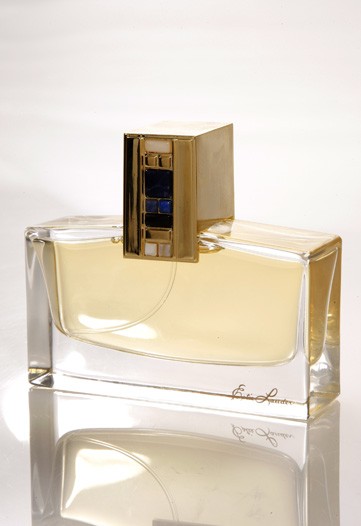 Back to the future seems to be the by-word for the new, upcoming fragrance by
Estée Lauder
in their select
Private Collection
series. Inspired not only this time by the spirit of founder Estée Lauder but by one of the very perfume formulations the doyenne was working on dubbed Formula 564AQ and preserved by IFF from the late 1980s,
Jasmine Moss
is described as a green floral chypre, the closest thus in perfume family to the original
Private Collection
(1973) which gave its name to the revivalist line.
"And there is a lot of Estée in this project. We chose the blue stone accents [of white jade, dark and light lapis, sodalite, black agate, mother-of-pearl and blue lace agate] because blue was her favorite color; a basketweave design on the cap, since that was one of her favorite textures; her signature is on the lower right side of the bottle, and of course the juice began as her project." ...

Aerin Lauder who supervised the project calls it "
even more special
" than the two precedent fragrances in the Private Collection
Tuberose Gardenia
and
Amber Ylang
. Jasmine Moss is said to be the closing chapter in the series.
Top notes are of mandarin, black current bud absolute, galbanum and bergamot; the heart is of jasmin sambac absolute (Aerin's choice), jasmin India absolute (Estée's choice), violet, orange flower absolute, orris and ylang-ylang; and a drydown of patchouli heart absolute, vetiver and white moss mist (the latter is an ingredient exclusive to Lauder.)

The collection includes a 1 oz. parfum, $325; eaux de parfum in two sizes, 1 oz. for $80 and 2.5 oz. for $135; a 6.7 oz. body cream for $75, and a limited edition solid perfume pendant, $195. Outer packaging is of the deep blue which was Estée's favorite. "Estée always incorporated blue and white into her surroundings, whether it was her rooms or her products," said Aerin.


The fragrances in this collection have been so far very polished and urbane compositions with not a hair out of place. Very Emily-Post in a way. With Jasmine Moss one could expect the same kind of tonality or we could still be surprised. Yet, the white moss in the base seems to indicate a softer, more pastel kind of chypre, which would be in tune with the recent interest in quoting soft, somewhat virginal florals like with
Chanel Beige
,
Vanille Galante
and even where you don't necessarily expect them as with
Nuit de Cellophane
and
Cristalle Eau Verte
.
I will be interested in ascertaining the luminosity of the new perfume as both Tuberose Gardenia and Amber Ylang consistently revealed plays on light.
Via
WWD