Guerlain 01 Paris-Moscou, 02 Paris-New York, 03 Paris-Tokyo (2009) {New Perfumes}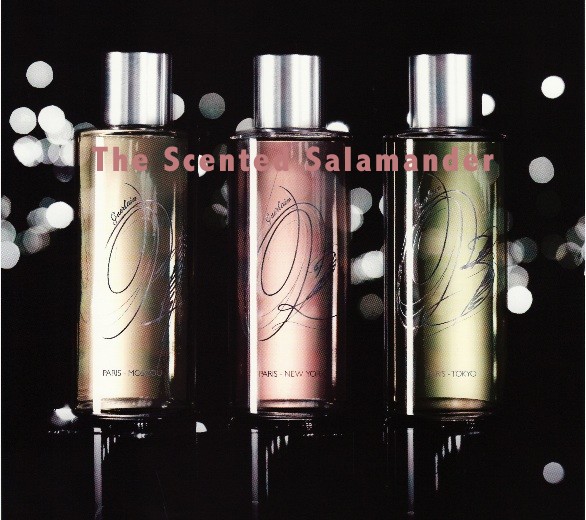 Guerlain
is preparing to launch a new trio of perfumes in May 2009 inspired by three cultural capital cities seen from the perspective of the one that was part of Guerlain's history, Paris:
Paris-Moscou, Paris-New York, Paris-Tokyo
. The perfumes mean to illustrate a particular stroll taken through each city with a number of highlights and pauses. Each composition also wants to capture the general atmosphere of some of the most cosmopolitan cities in the world.
Gourmand notes are usually noted as giving a characteristic inflection to fragrances and in this case one can notices a theme of gourmandise and delectation running throughout the three perfumes. But since Guerlain is making such a regular use of gourmand touches in their perfumes lately one is tempted to perhaps see a movement to make those notes appear banal and voided of their singularity rather than to put an overt focus on those.
Paris-Moscou
is about a changing city which has emerged from the Soviet period to reveal the traditional Russian love of riches and sumptuous ceremonials of life. The scent is described as a musky, fruity and woody composition...
Its main notes are white musk, tonka bean, vanilla, bergamot, redcurrant, absinthe, sparkling lemon, plum, pine needles.
Paris-New York
is about the city of excess and ambitions as high as the skyscrapers that dot its landscape, as well as the richness of its melting-pot experience.
Described as a woody oriental, the perfume seizes that moment on the eve of Christmas in the heart of Manhattan "...
when children dream of Christmas pudding
." Main notes are: vanilla, cinnamon, cedar, cardamom, bergamot.
Paris-Tokyo
is seen as "
the place of ultimate modernity
," a city where architects officiate like nowhere else to accommodate its teeming humanity. The result is like a puzzle, one of cities within cities.
Described as a green floral, the fragrance offers main notes of jasmine, violet, Hinoki cedar, green tea bubble and jasmine.
Each 250 ml perfume bottle is priced at 157 €, or about US $ 208 at current exchange rate.