Highland Lilac of Rochester: The 2009 Harvest Edition {Fragrance News} {Scented Paths & Fragrant Addresses}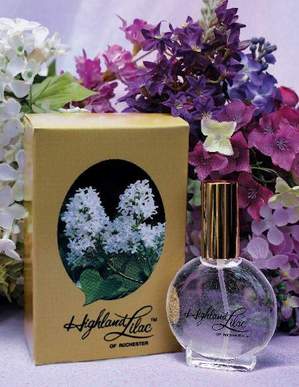 Like each year the
Lilac Festival of Rochester
takes place and with it comes the year's vintage edition of the perfume
Highland Lilac of Rochester
created in 1967 under the impulse of Dan Morgan. The fragrance was reintroduced in 2003. It is dubbed an American classic and reportedly was presented to a number of first ladies.
Lilac does not yield its perfume by classic methods of extraction and so its bouquet must be recreated as an illusion, but in this case it appears that the perfumers at IFF attempt to reproduce each year's particular notes....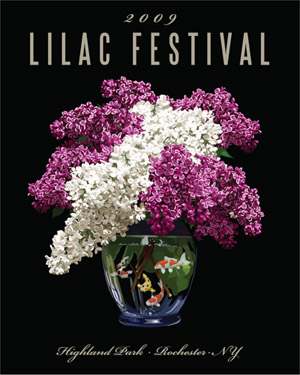 "In Spring, the rare double flowering and other special varieties of lilac buds and blossoms are harvested, collected and tested each year to determine and to make sure the perfumers and chemists have the exact match with the original formula. The juice must have a fresh lilac scent with a sensual dry down! Each year only a limited quantity is produced. The essence has been cherished by many generations of Americans as the True Essence of Lilac. Its classic sophistication continues into the 21st Century."

The festival lasts 10 days, from May 8th to 17th, 2009.
The 2009 limited-edition edition of Highland Lilac of Rochester is priced at $56.50 for 1 oz. and $5 for a sample vial. A lotion is also available for $18 and a soap for $2.50.
Via Democrat and Chronicle.com