The Roses of Wyck: Old Rose Symposium May 30, 2009 {The 5th Sense in the News}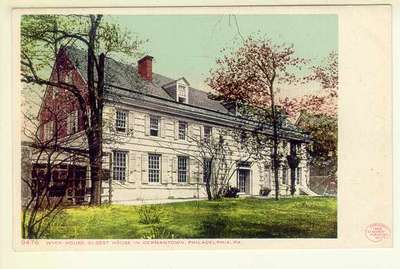 There is a lovely article in the Philadelphia Enquirer about ancient roses found in the garden of
Wyck House
in Germantown. The house and its garden are filled with history having harbored 9 generations of the same family since the 17th century and having preserved a rose garden planted in the 1820s. The Marquis de La Fayette was once a visitor and a guest...



"In early 2008, Juday became the horticulturist at Wyck, the historic house in Germantown that's known for its antique roses. Soon after, she picked up The Fragrant Year, by the late Leonie Bell, a rosarian from Conshohocken.
And that spring, it happened: Wyck's roses began to cast their spell.

"I was enchanted," Juday says.

She began noticing how soft and sweet-smelling the roses were, how papery the pinks and how creamy the whites, how light and wind played with their colors and forms."[...]
And also,

Since 1867, when La France, the first hybrid tea rose, was introduced, gardeners have clamored for bigger buds, stronger stems, more colors and bloom time - qualities that often come at the expense of disease resistance and fragrance....
Postcard from Playle