Michel Germain Sexual Star (2009): Inescapable Aphrodisiacs {New Perfume}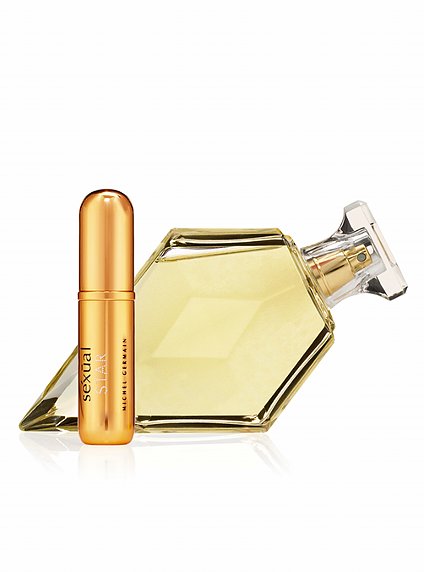 This spring, Canadian designer
Michel Germain
launched a new perfume in the Sexual series called
Sexual Star
, an exclusive for lingerie brand
Victoria's Secret
. Germain started his fragrance company in his desire to design a perfume that would suit his wife Norma. He is inspired, like Marilyn Miglin, by the tradition of ancient aphrodisiacs, a fascinating history and source of inspiration that I would love to devote more time to study and report back to you about,...

"Let your star shine the brightest with glowing sensual beauty and let excitement begin when you enter the room. Infused with alluring, inescapable aphrodisiacs,"

Defined as a fruity oriental, Sexual Star opens on top notes of luscious apricot, French sage, African orange flower followed by middle notes of succulent honey, Egyptian jasmine, purple lilac and ending with notes of Madagascar vanilla, Indian sandalwood, warm amber.
"Sexual Star™ is the ultimate in attention-grabbing sex appeal. Includes a glittering gold purse spray, perfect for glamour on the go. Imported."

A 1.7 oz bottle is priced at $45.