Atkinsons English Lavender Relaunched in Brazil {Fragrance News}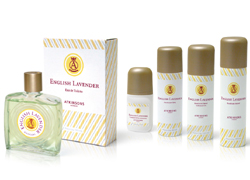 Aeger of the Bright Star group will reintroduce the classic
English Lavender
by
Atkinsons
in Brazil, a descendant of the lavender waters of pre-modern Europe. The date of birth of Atkinsons English Lavender is usually given as being 1910 but the perfume existed before that year under the name Atkinsons Lavender Water as appears in 19th century sources.
Here the article cited gives the date of 1799 as its date of creation. What remains certain is that lavender waters were very popular household items, on a par with Eau de Cologne...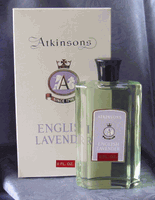 James Atkinsons, according to the article here, managed to make his mark by selecting the best English lavenders at the time and creating a formula that was 6 times as intense as the usual lavender waters.
The paper is a bit ambiguous regarding an adaptation of the formula to the Brazilian market. It says that the original Atkinsons English Lavender which is produced by
Morris Profumi
in Italy will "maintain its olfactory profile" yet recognizes that the perfumer who is responsible for its "current signature" is
Jean Charles Niel
of the creative center for IFF in Paris.
Freshness and diffusion were foci points of attention, with an emphasis on citrus notes, in particular as an ancillary line was developed for Brazil.
A differently packaged Atkinsons English Lavender can be found at Cambridge Chemists.
Via
Cosmeticanews.com.br