The Anti-Perfume-Celeb Trend by Celebs - Scented Quote of the Day, from Emma Watson: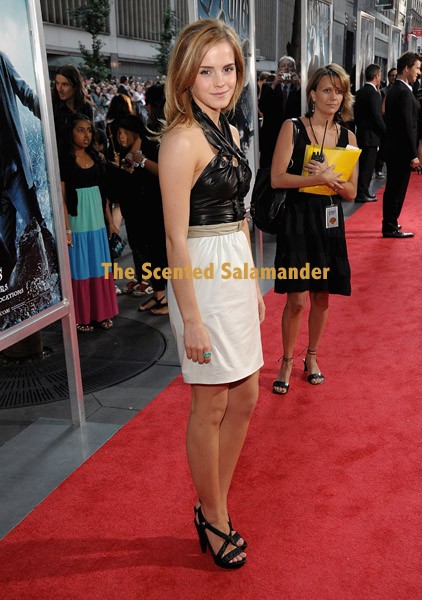 After the surge of shamelessly self-promoting, attention-seeking celebs - the most numerous contingent, apparently - we get to hear from the less egotistical ones, apparently.
The other day Justin Timberlake
said he couldn't dream of making a celebrity perfume bearing his name, it would feel so fake and navel-gazing an enterprise. Now
Emma Thompson
reveals she is of the same breed: just the thought of putting her name on a fashion label and perfume bottle for the sake of narcissistic self-celebration makes her want to puke...
"I'm really not interested in doing it for my own ego. I'm not a designer," she says matter-of-factly. "If someone asked me to do something that was beneficial to a cause, then maybe I'd consider it, but not just [to be able to say] 'Look at me! I've got my own line!'"

"[It's] gotten so ridiculous," she continues. "The idea of making my own perfume makes me want to vomit."


Via
WWD