New Mariah Carey Forever Perfume Ad: She Looks Different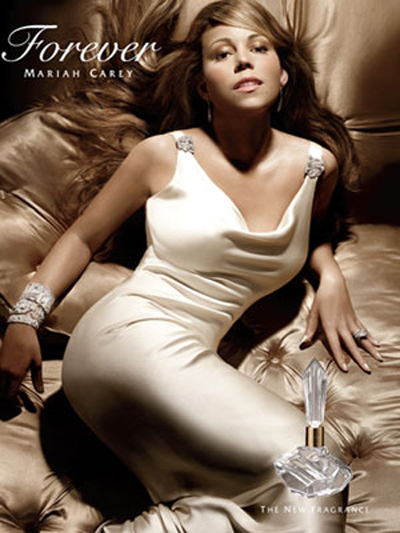 Added
:
Perfume Review of Forever by Mariah Carey
Mariah Carey
unveiled the new advert for her upcoming fragrance,
Forever
. The ad is very much photoshopped to the point where it is hard to recognize Carey. They have given her the taut face of someone who has undergone a not-so-subtle lift surgery and who on top of that is addicted to Botox. Do you think some people are getting confused about what's the in-look? Could it be that the entirely fake "surgical look" might have become a status symbol in some circles?...
It's amazing to see how everyone is trying to achieve the same appearance as if you could all sport the same nose because someone decided after being obsessed with Barbie - a plastic doll coming out of a manufacturing line - that tiny noses with pinched nostrils ought to be glued onto everyone's face with a wallet big enough to purchase it. Mariah here looks a lot like many Hollywood types who have been under the knife.
I looked up a few of recent pictures of hers to compare the differences and see if it goes beyond a photoshop issue.
In June 09, she looked like her old self, to my eyes at least,
June 4, 2009 with husband Nick Cannon & June 29 below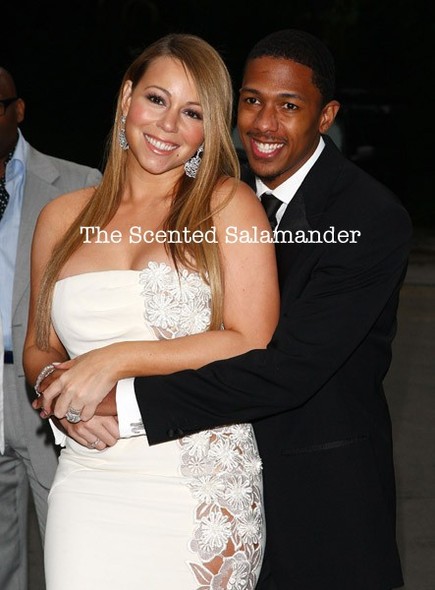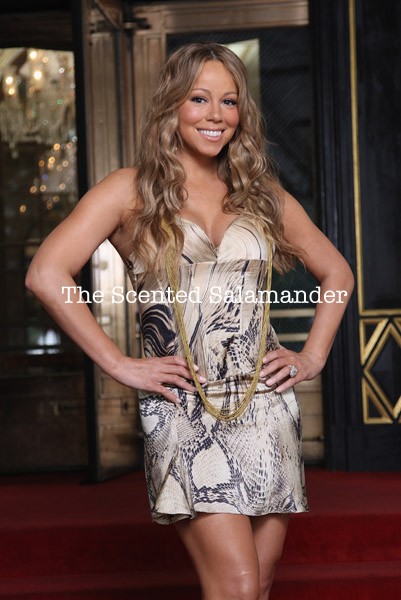 But in July 09, she looks more like the Carey who is in the ad, so it's not entirely a photoshop-fabricated image.