Beyonce & Coty Partner to Create Fragrance in 2010 {New Perfume} {Celebrity Fragrance}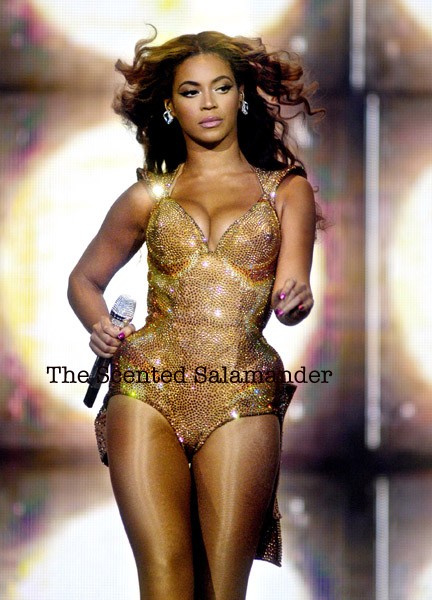 Confirming
a rumor that had been circulating for a while on the wires
, Coty have announced today that they signed a deal with singer Beyonce to launch her very first signature perfume in 2010 (US in the spring, the rest of the world in the fall according to WWD). Beyonce was on perfume ads before as she was the face of Tommy Hilfiger True Star Fragrance and the spokesperson for
Emporio Armani Diamonds for Her
, but this is a step-up. Hubby Jay-Z is also a celebrity-fragrance developer who has created a line of
Rocawear
scents.
The main accord in the upcoming release (name undisclosed) is obviously Beyonce's "mega-watt aura" as the Coty company specializing in celebs juices put it...


"We welcome Beyonce as a well-respected and esteemed partner of the Coty family. She is a star who brings a combination of power and femininity that will only further inspire the creative process as she works with Coty,"commented Bernd Beetz, Chief Executive Officer, Coty Inc. "Modern and highly influential, Beyonce has truly touched the lives of her fans and will continue to reach new heights in her career with the launch of her own signature fragrance. We are thrilled she has partnered with Coty to embark on this new adventure, one of vast potential."

"For me, fragrance reflects a woman's attitude and unique sense of style, said Beyonce. "While I love various perfumes, I haven't found a scent that truly personifies me as a woman. Working with Coty, I was able to turn my ideal fragrance into a reality by creating an alluring and sophisticated fragrance; one that's reflective of my inner power. It's a true privilege to be working with Coty and I can't wait to share this personal side of me with fans all across the world."

Her yet-to-be named fragrance will embody the soul of Beyonce's persona: a
glamorous and highly talented woman full of determination and drive to
succeed. The new line is scheduled to launch in early 2010 in North and South
America with subsequent plans to launch in Europe and key markets throughout
the world later that year.

"A name recognized around the globe, Beyonce holds a unique cross-generational
and cross-continental appeal that is a perfect fit for a new global Coty
fragrance," remarked Renato Semerari, President, Coty Beauty. "With her
powerful ability to capture the attention of the world - a testament to her
strength and beauty - she is a role model for women of all ages. We at Coty
look forward to building the Beyonce fragrance house."


Sources: Reuters, WWD