Brooks Brothers Black Fleece for Men & Women (2009) {New Fragrances}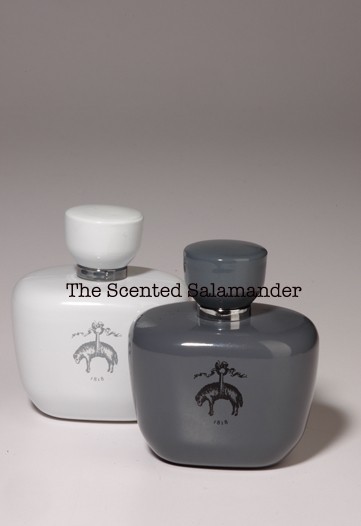 Brooks Brothers
will launch a new duo of perfumes this Saturday September 12th 2009 called
Black Fleece for Men
(EDT) and
for Women
(EDP). If you thought that the brand was trying to be more democratic and issuing a recession-themed polar-fleece scented duetto, you would be mistaken. Either you go down-market or up-market to counteract the economic doldrums and Brooks Brothers have decided to go for the prestige option...
The Black Fleece perfumes are named after the clothing collection designed by
Thom Browne
and in reference to the mythological symbol of Jason's golden fleece. The fragrances actually correspond to a more upscale positioning than the previous ones.
"Both scents will be available in 4.2 oz. and priced at $125 each. In comparison, last year's New York scent collection was priced from $55 to $85."
Black Fleece by Brooks Brothers Eau de Toilette for Men was composed by
Vincent Schaller
of Firmenich. It has top notes of citrus and fresh spices; heart notes of geranium, bourbon and rosewood; base notes of patchouli, incense and vetiver.
Black Fleece Eau de Parfum for Women was created by Fragrance Resources perfumer
Steve DeMarcado
and the composition has an exotic source of inspiration, DeMarcado's travels to Istanbul. It has notes of amber crystals, molten incense, precious agarwood, gilded citron, Asian star jasmine, rich woods and incense.
The gray bottle is the men's, and the white, the women's. The set was designed by
Sam O'Donahue
who took inspiration from a ceramics set from the 1950s.
Via
WWD