L'Artisan Parfumeur Al Oudh (2009): More Notes, More News {New Perfume}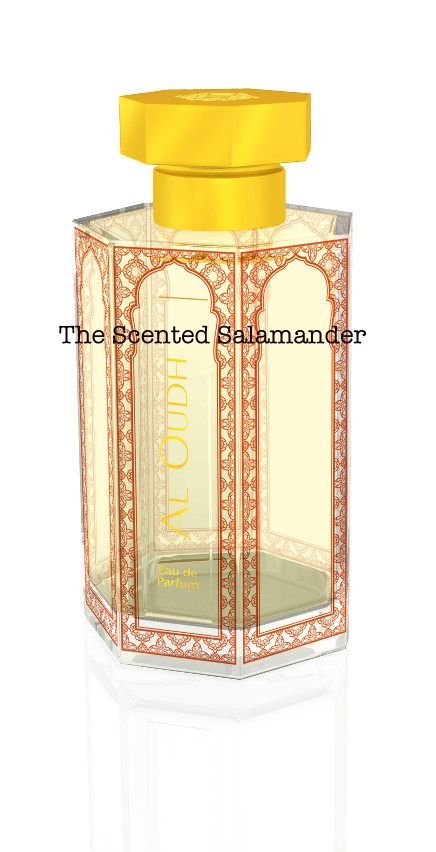 After an
initial post
about the upcoming
Al Oudh
by
L'Artisan Parfumeur
, I have received further news regarding the atmosphere of the perfume and more detailing of its notes.
The composition goes all the way in the direction of an intense evocation of the riches of the Orient, a theme that has fascinated Europeans since they came into contact with the spices, foods, incense, scents and flavors of the Arabian world. See also Amouage Epic this fall for a similar vein of inspiration. Here we have the taste of dates, the smoke of incense, the effluvia of African civet, the preciosity of saffron,...

"The Arabian desert is a strange kingdom with sand as far as the eye can see, dunes which shimmer in the wind, and caravans loaded with gold, myrrh and oudh... A far away land of sumptuous refinement, elegance and style - ever elusive, it is the epitome of the Orient."

The fragrance opens with a spicy accord that features notes of cumin, cardamom, dates, peppercorn followed by a floral heart. The oudh is at the core of the composition and made to develop in the heart. Thus the middle notes are rose, neroli, incense, saffron, leathery note, oudh wood. The base notes unfolds on Atlas cedar, an animal accord -- "
a wickedly suggestive mixture of civet and castoreum
" -- sandalwood, patchouli, myrrh, vanilla, tonka bean.
Main accords are said to be spices, date, cedar, oudh.
A 100 ml flacon of the Eau de Parfum decorated with a henna pattern will retail for $155.
Via press release