Parfums Nicolas Danila Les Jardins d'Aladin (2009): 7 Perfumes 100% without Allergens {New Fragrances - New Line}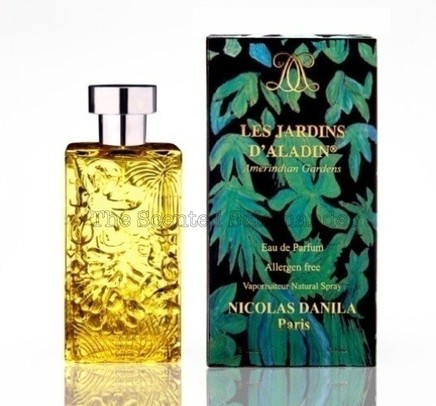 Parfums Nicolas Danila
is a new French fragrance brand which has decided to address itself in priority to consumers who both relish exclusivity and are concerned about allergic reactions to perfume. As real and imagined allergies (remember the mold allergy scare several years back?) are becoming more and more widespread and IFRA is sorting through all the potential allergens to be taken out of perfumers' palettes, Parfums Nicolas Danila decided to ride the wave of change instead of looking towards the past.
The label debuts with a collection of seven perfumes inspired by seven types of gardens from around the world called
Les Jardins d'Aladin
which includes:
Les Jardins Aborigènes, Les Jardins Amazoniens, Les Jardins Asiatiques, Les Jardins Polynésiens, Les Jardins Amérindiens, Les Jardins Arabes, Les Jardins Européens
.
The perfumes were designed by company
Charabot
and composed by several of their noses including
Laure Jacquet
...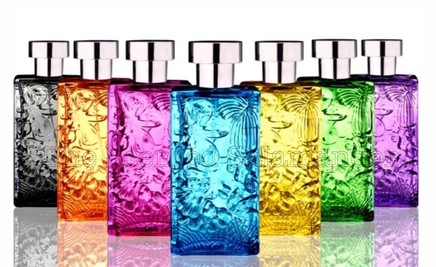 The formulas are said to be up to 66% natural and 100% allergen-free.
In pitching a healthy variant to normal perfume, this collection is going back in a way to the medicinal tradition of perfumery (see
here
and
here
) which can still be felt as an archaism today but at the same time seems to be encouraged to resurface in part due to epidemies of allergies, social phobias, anti-perfume politics, the taste for natural, eco-friendly products, a reinforcing ethos of professionalism in the workplace where seduction via perfume is not considered neutral enough.
Perfume NotesLes Jardins Européens
: cut grass, aniseed, seringa, jasmine, iris, musks, woods.
Les Jardins Arabes
: crushed leaves, iris, rose, saffron, linden, oud, vetiver.
Les Jardins Asiatiques
: Bamboo leaves, mint, cyclamen, crocus, incense, vetiver, Chinese almond tree, ginko biloba.
Les Jardins Amérindiens
: grapefruit, ivy, violet, rhubarb, rose, jasmine, Virginian cedar.
Les Jardins Amazoniens
: yerba maté, orange blossom, passion flower, heliotrope from Peru, moss, sandalwood.
Les Jardins Polynésiens
: marine accord, citruses, solar amber, tiare, frangipani, vanilla.
Les Jardins Aborigènes
: citruses, red and yellow fruits, boronia, sandalwood, tonka bean.
The fragrance bottles were designed by
Pierre Dinand
.
Each 100 ml Eau de Parfum is priced at 177 €. There are 7000 copies of the scents which are available and are numbered.
Via press release