Lulabie Aromatherapy Teddy Bear is Good for Babies & Parents {Fragrant Shopping} {Fragrance News}
Lulabie
have launched a line of scented teddy bears that have been studied to release the aromatherapeuthic benefits needed to help babies, toddlers and consequently parents go to sleep. Being sympathetic to one of the hardest experiences of early parenthood, sleep deprivation (yes, nobody told us about that ordeal in advance -- now you know, if you didn't already know) is certainly going to garner them some good will.
Lulabie is a brand owned by
The Scent a Brand
group, a company that specializes in scenting all sorts of surfaces and objects from key chains and trays to toothbrush holders, jewelry and shoehorns, with the promise that it will last up to a year. The teddy bears are scented with a Sleep-Well blend of "...
lavender oil, orange, thyme and cardamom, a blend that aims to release fatigue, calm and relax the child
,"...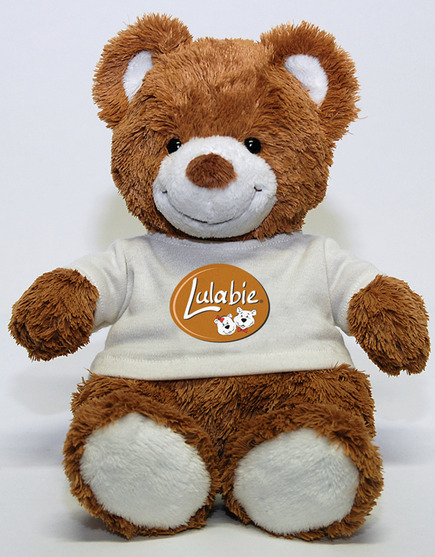 According to an article in
Cosmetics Design
,
"The company says that on average parents lose between 400 - 700 hours of sleep in the first year of having a baby, which has been the driving force behind the development of the teddy brand, named Lulabie. "

The Sleep-Well technology has a patent pending. The aromatherapeuthic blend is supposed to be released gradually. Refills are sold separately.
Each bear has a different name and belongs to a slightly different universe. They come in different colors.
Each is 23 cm/9 inches high, made of a very soft plush and is priced at 27,95€.