Perfume Cravings In The Fall: Cornucopia of Dark, Golden Fruits {Fragrance List} {Perfume Reviews}
Vertumnus by Arcimboldo, 1591

Here is a List of Fall Perfumes I compiled last year in the beginning of November 2008, which did not make it to the blog, until now.
I then felt an urge to wax poetically fragrant about squashes, orange-colored leaves, figs, prunes and all that collection of good things that make up the autumn season and its festivities.

I completed it today and added two perfumes that were not out last year. I also took out several to leave you with a list of 13 cornucopia perfumes for fall 2009. They are of course the Best and the Top and the Must-Try and everybody's potential Favorites of the season (this is just to attract your attention, take it with a grain of salt). No but really, they are the Best!

So I said this on November 2, 2008 as the veils of autumn were descending upon the landscape,

With the first genuine autumnal chill in the air, the one that does not just feel just plain cold, sharp and intrusive at the end of the summer but suddenly is full of the promises of fall delights thanks to the associative powers of sensation: crisp air, crystalline, transparent atmosphere contrasted with indoors warmth, flaming colors hovering above the earth -- have you noticed how in the fall, at one point, you look more up and less at the brown and putty hues on the ground? -- I have started to crave one family of smells in particular, that of wine-y fruits, liquorish-y perfumes, cognac-y compositions...

Anything that can remind me of the vendanges or grape harvests - which I did not do - or the auburns and golds of alcohols - which I seldom drink - and the terroir - from which I am far removed but sounds like an ideal imaginary place to be - is welcome.

Now is the time to store dry fruits and nuts in large glass jars filled with grain alcohol in order to pickle them and be able to call them mendiants (beggars). You are also tempted to stew fruits to instill warmth into them and then into our bodies.

Many fruits in this season are darkly rich with a bejeweled depth to them: the shiny shells of pomegranates opening to reveal scintillating little rubies unequaled by any stone gems; the soft silken chamois leather pouches of figs evoking the somber richness of mahogany panels glowing by a fireplace; the dark amethyst colors of quetsches; dried apricots and persimmons simmering on the fire to compose a light juice, the color of fallen leaves; rubicond grapes that trap the violet and green lights of autumn with gold inside them.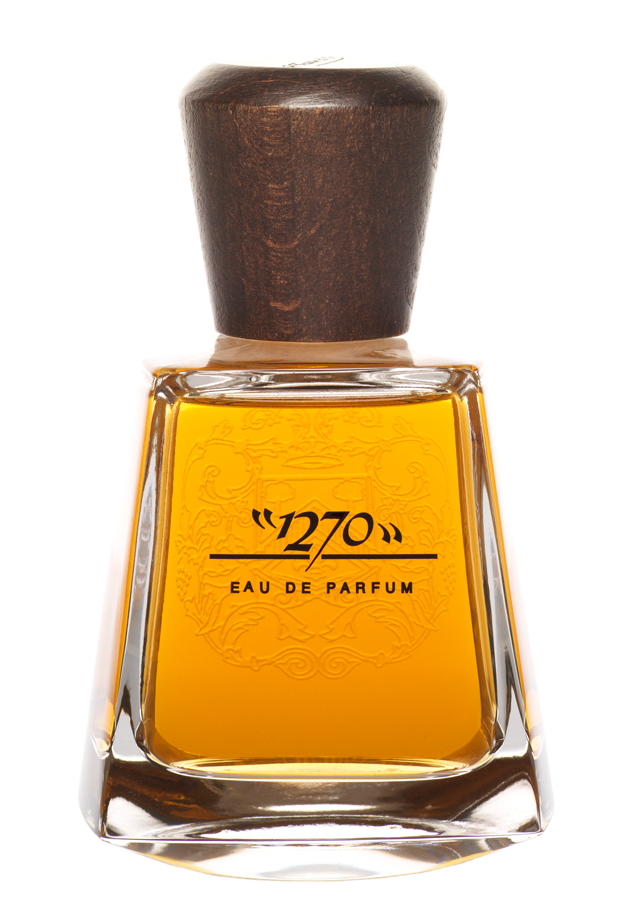 Frapin 1270

This perfume is like a little symphony of earthy and earthly fall delights. It smells of olives, white peaches, woods, wine, earth. It makes you feel like you are rolling on the ground next to a barrel of sweet wine - don't ask me how this could have happened. Interestingly enough, the composition is not entirely about deep, liquorishy accents as those are weaved together with lighter, airier white-peach facets.

The perfume created by Jeanne-Marie Faugier of Givaudan was reportedly directly inspired by the rich and complex effluvia of a 1870 vintage of cognac by the house of Frapin.

Notes: exotic woods, spice, raisin, vine flowers, pepper, candied orange, nut, hazelnut, prune, cocoa, coffee, leather, woods, white honey, vanilla



Botrytis

More wine - if you like the rich fruity and honeyed tones of Château d'Yquem, this is the perfume version of it. Botrytis cinerea is a fungi which is cultivated as an aid to creating sweet, liquorish-y wines in particular for the great Sauternes like Château d'Yquem. Botrytis means "noble rot" and is also referred to as "gray rot" for its unsavory, moldy aspect on the outer skins of grapes. The delectation meanwhile is brewing inside.

Thanks to this fragrance, you can feel like you spent the day in vineyard country in the middle of the city.

Notes are: honey, candied fruits, quince, pain d'épice, white flowers.


Germaine Monteil Royal Secret II is an overlooked beauty which is, true, perhaps not haute-couture in all of its aspects. The onslaught of ingredients is a bit hard in the beginning. Yet, if you want this incongruity: a green rose and a candied rose all at the same time, one which moreover is complex enough to waft of dried date fruits left to ooze their caramelized honeyed sap onto a slow-burning bed of smoldering incense, this is it. We don't see where else you could look for those sensations. Also recommended for those who are looking for a lasting scent.

The only problem is that the perfume is discontinued although it can occasionally be spotted online. I am glad I got a second bottle right after smelling it.

Notes are: citrus, flowers, vanilla, sandalwood and patchouli.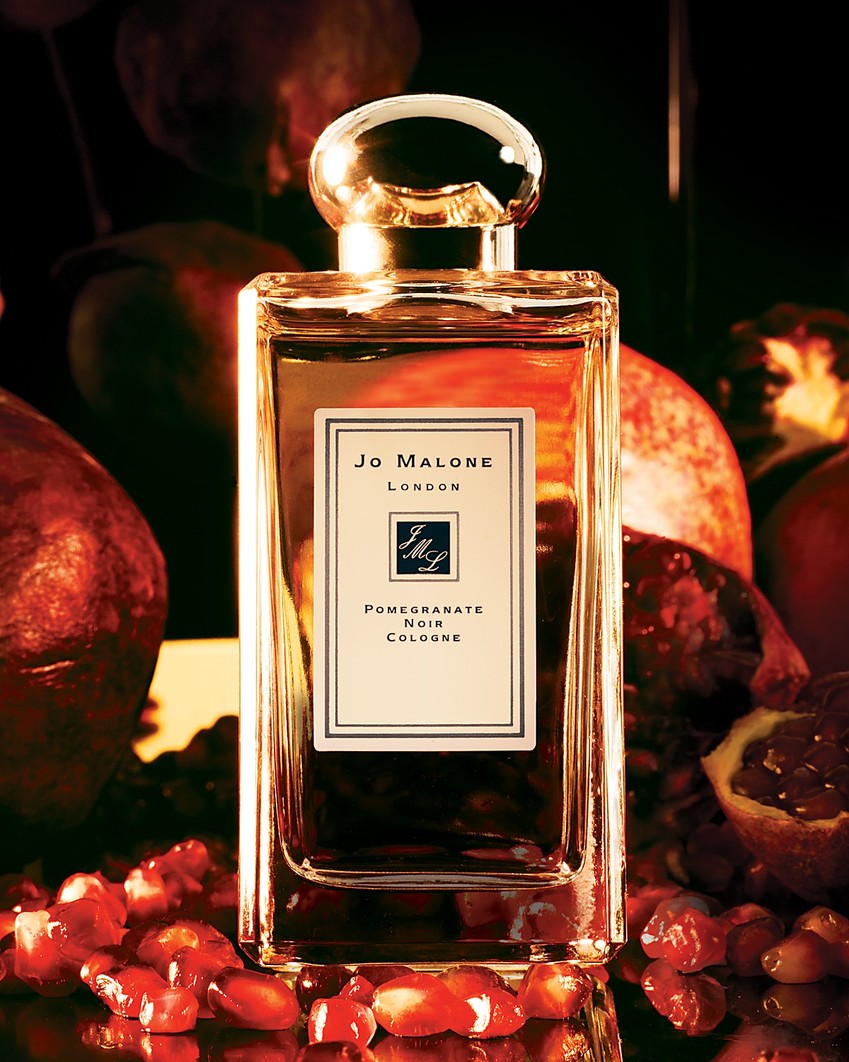 Pomegranate Noir by Jo Malone

A dark boozy pomegranate perfume which seems to emanate from the depths of an antique pomander or pomme d'ambre and also seems to open the way to Tom Ford Black Orchid (2006). Salty leather adds intrigue. You are not sure that pomegranates really smell like this - in fact you know they don't - but they certainly can, and perhaps should.

Notes are: pomegranate, raspberry, prune, rhubarb, watermelon, muguet, jasmin, pink pepper, clove, opoponax, baume de copiaba, gaiac wood, patchouli, cedar wood, amber, musk.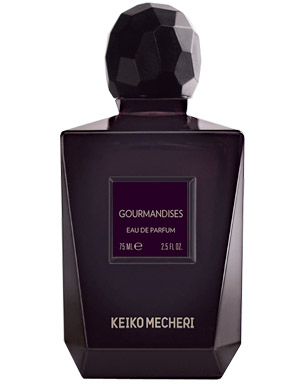 Gourmandises by Keiko Mecheri

Rose, saffron and praline never smelled so much of dark sticky fruits with a hint of evergreen emerging from the half-shadows of a Scandinavian house in the winter. The snow is slowly falling outside, the clock is ticking empty hours away, the house is still and a large bowl of Christmas-y fruits glows softly on a table covered with a white tablecloth.
Notes: praline, rose petal, jam notes, saffron, musk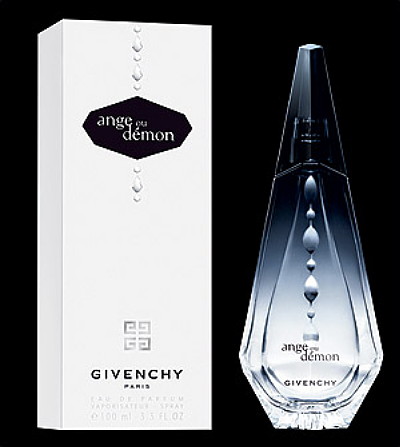 Ange ou Démon by Givenchy

Big-shouldered florals meet ripe, purple grapes. The note is not listed and is probably not there as such but the perfume comes across as grapey perhaps also due to an association with the scent of oak wood, which is listed.

Notes: white thyme, Calabrian mandarin, saffron essence, lily, Maxilaria orchid, ylang, oak wood, vanilla, tonka bean, palisander.


Amarige Mariage edition by Givenchy

The name points to a scent created for your Big Day and most probably you would imagine a white floral if you assumed that no one would dare take the risk of making it clash with the colors of your classically white wedding gown. But Amarige Mariage turns out to evoke a fall harvest or perhaps a wedding in a farm barn. It smells of gourmand stewed fruits, yellow-gold lady's liqueur amplified by a goodly ladle of decadent, rippling honey. It is more of a velvety rahat loukoum for the skin with its hint of almond cookie than a gigantic bouquet of flowers, as you expected initially.

Great for fall brides in particular.

Notes are: biagarade, bergamot, Sevilla orange, violet, cinnamon, magnolia, jasmine, orange flowers, melons, peaches, plums, patchouli, sandalwood, benzoin.


Sables by Annick Goutal

This is such a handsome scent. It works both for men and women. It smells of the deeper texture and colors of fall: brown, brown, brown and brown again with some reddish and bronze hues. In a way, it is the sophisticated, grown-up version of maple syrup. A beautiful dedication to the scent of Everlasting flower.

Notes: wild everlasting flowers, pepper, sandalwood, vanilla.


J'Adore by Dior

Perfumer Calice Becker said it was inspired in part by the memory of her grand-mother stewing plums in the kitchen. It has a peachy, sugary accord of simmering fruits that deepens with amber and some (slightly pedestrian) musks. It does not need to be smelled too closely and it wafts delightfully.

Notes: Mandarin, Champaca Flowers, Ivy, African Orchid, Rose, Violet, Damascus Plum, Amaranth Wood, Blackberry Musk



Bois et Fruits by Serge Lutens

Deep, deep, deep autumnal fruits with leathery and animal barnyard accents as in the noble smells of horses sweat and cows manure with a sprinkling of powdery cumin. This smells much nicer than I make it sound. Like the scent of a leather jacket that would have spent the day roasting by the fire on a farm chair after a long walk in the countryside. There is a trace of Bois de Violette on the collar. A perfume caught between the city charm of a posy of violets and the strong and warm realities of the earth.

Notes: cedarwood, plum, fig, peach, apricot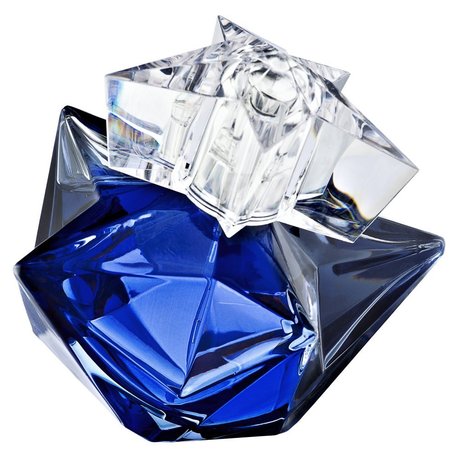 Angel Liqueur de Parfum by Thierry Mugler

This "liqueur de parfum" has really been aged in a cherry-wood cask by adapting techniques used by cognac makers and the composition retains the scent of dark cherries dipped in cognac. Added bonus, it smells of chocolate.


Divine by Divine

This is the replacement you sought for your adulterated Mitsouko. Where to get this golden peachy chypre impression again that wowed you? Divine is a possible answer but you will have to appreciate the tonalities of overripe and borderline rotting. Wonderful for those who appreciate the interesting scent of decay as applied to fruits and flowers.

Notes: peach, coriander, gardenia, Indian tuberose, May rose, oak moss, musk, vanilla, spice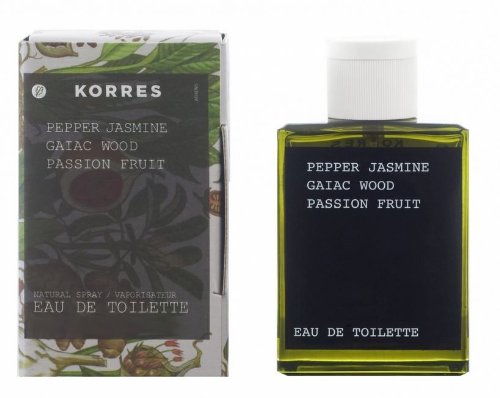 Korres Pepper/Jasmine/Gaiac Wood/Passion Fruit

Initially it makes me think of Persian pomegranate sauce in its texture and olfactory color. It further reveals licorice-y and aniseed facets that add to its dark woody and fruity character. This creates a dark, dried and smoky impression on the skin which makes you think it would be well adapted to masculine wear.

The perfume could be more ample a composition but as it is, it works for its combined effect of discretion and character. The drydown is deliciously black onyx-colored and honeyed. It makes me feel the hedonistic pleasure of having rolled in imagination in a huge heap of fall leaves the color and smell of caramel with black licorice candies hidden in it, and the earth wafting up of honey.

On top of that, it's very natural. Also recommended to set a Halloween mood.

Notes: Sandalwood, Anise, Vanilla, Jasmine, Passion fruit, Gaiac wood, Pepper, White Chocolate, Peach, Green Hop.