Win a Set of 3 Filles des Iles Perfume Oils {Contests & Giveaways}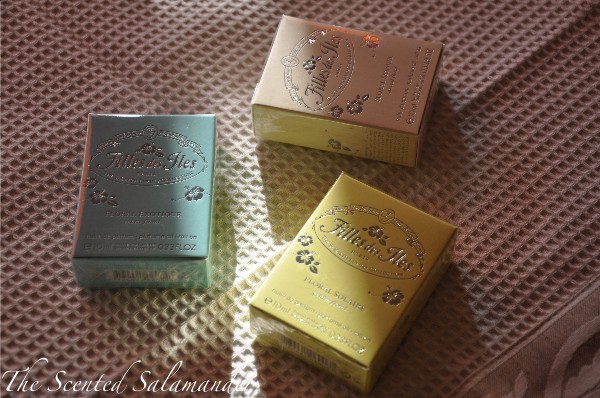 I just spotted and got ahold of a set of adorable roller-balls for 3 of the
Filles des Iles
Paris (Island Girls) perfumes now available in cigarette packs. The perfume oils are all variations on the tropical floral theme and were all composed by well-known perfumers. In other words, these are not your run-of-the-mill tropical oils.They all smell a bit nectar-like. Your chance to win an (unopened) trio of 10 ml purse perfumes.
Floral Exotic/ Floral Exotique
was composed by
Anne Flipo
.
Golden Floral/ Floral Solaire
was created by
Céline EllenaSensual Floral/ Floral Sensuel
was done by
Marion Fabre
Tell us what are some of your favorite perfume oils, as opposed to alcohol-based scents, and you'll be automatically entered in the contest. Or alternatively the ones you've heard of and would most like to try (but haven't come around to yet). I'm looking forward to your recommendations!
Contest ends on Monday November 2, 2009 at 6 am Eastern Time. Winning entry announced the same day.