Annick Goutal Ninfeo Mio (2010) {New Perfume}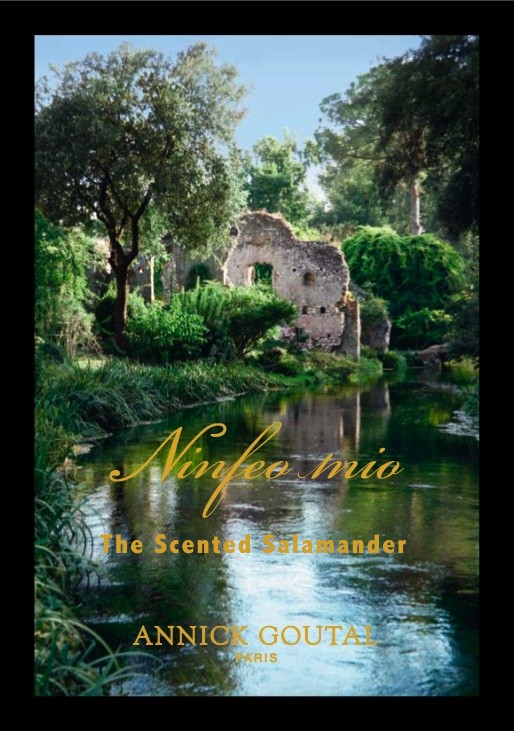 Following
Un Matin d'Orage
,
Annick Goutal
will launch a new perfume in their garden series from February 2010 called
Ninfeo Mio
.
Originally derived from the idea of giving olfactory form to the myth of the Garden of the Hesperides the scent had a formula-in-progress featuring notes of Bigaradier, lemon trees, cypresses, fig tree and purporting to render visions of a bountiful earth, crunchy green and a shimmering river. This representation Camille Goutal and perfumer Isabelle Doyen were told a few months ago was very close to what can be experienced in the Edenic Giardino di Ninfa in Rome...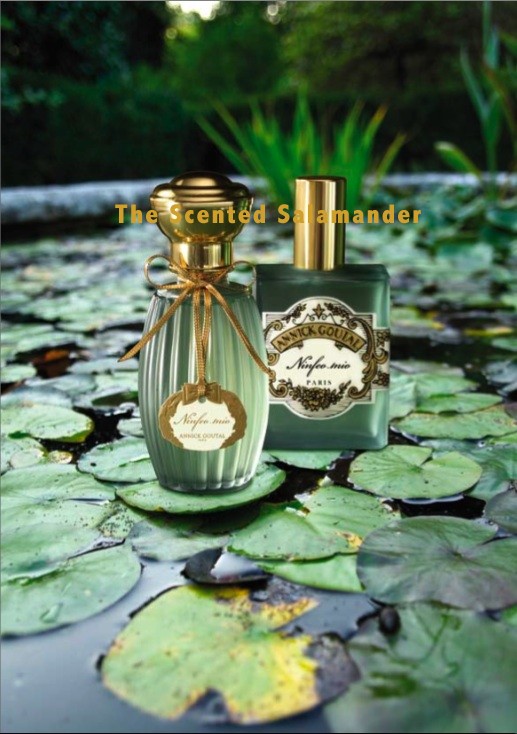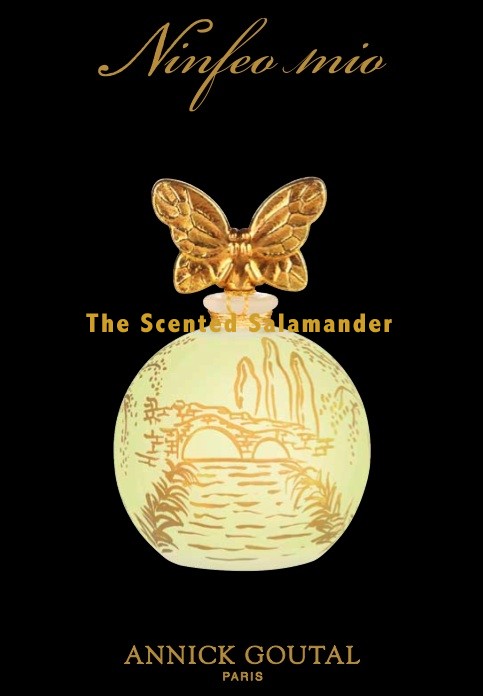 They travelled to the place reputed for its breathtakingly beautiful English style of landscape design uniquely created on the ruins of a medieval city destroyed in 1382 and rediscovered in the 20th century. It is also noteworthy for the diversity of the plant varietals it harbors. Camille Goutal took all the pictures on this fact-finding mission.
According to the press release, the creative team found or rather recognized the olfactory form they had been dreaming about before "in the shade of a pine tree." The perfume's name became self-evident and is called after the river Ninfeo which runs through the garden.
Ninfeo Mio opens on notes of citron, Italian lemon, petit grain essence, bitter orange essence. The shapes of the garden become more discernable with notes of galbanum extract, lentisc absolute. A light aromatic touch is a reminder of the personality of the English garden which shelters lavender bushes next to coniferous trees. The perfume evolves into a warm, lactic impression of fig leaves. Next, the lemon wood accord which feels as milky as the fig note creates a comforting enveloping sensation playing on the contrast of the freshness of the citruses and the downy feeling of the milky accord.
As usual the Eau de Toilette is available in the feminine- and masculine-shaped bottles which come this time in a blue-green shade tinted with gray.
A collector Boule Papillon bottle issued at 500 numbered copies offers a picturesque view of Ninfa painted in gold by a French artist. It evokes the scents of Bigaradier and fig trees in the garden. It is available 250 Euros for 100 ml.
Added:
a perfume review of the new juice is now available

Via press release