Halle Berry Halle Pure Orchid (2010): It's Jimmy! {New Perfume} {Celebrity Fragrance} {Fragrance Images & Ads}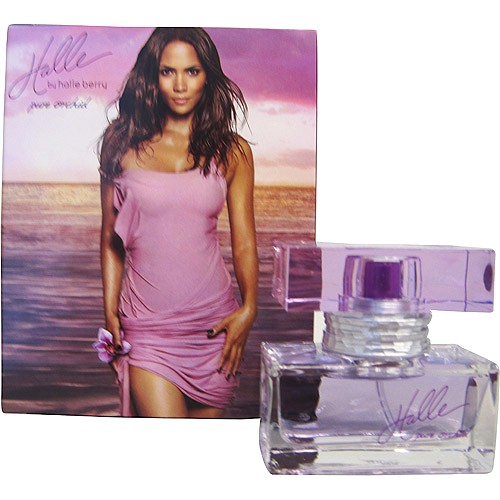 Actress
Halle Berry
is celebrating the success of her debut launch of
Halle
by Halle Berry with a new fragrance called
Halle
Pure Orchid
. The bottle remains the same but the color code is now purple and the bangles that adorn the flacon are silver-colored. The advert continues to suggest an escape to the beach. The perfume also consistently remains a woody floral.
The juice was composed by perfumers
Rodrigo Flores-Roux
of Givaudan and
Christophe Raynaud
.
"Beauty blooms within. A seductive, sensual experience awaits you with Halle Pure Orchid, the floral, woody fragrance from Halle Berry."...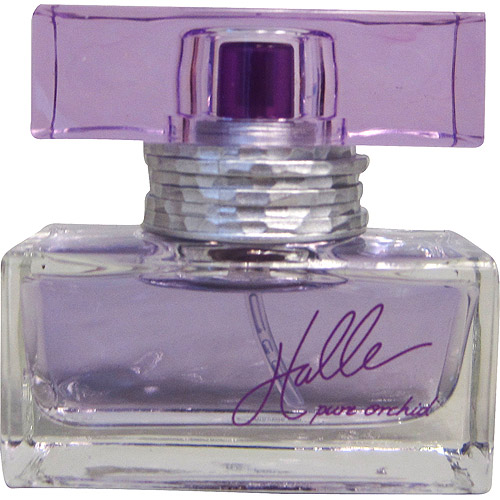 The scent is described as "exotic, mysterious, intensely sensual."
Notes are
Jungle Cactus Flower, Italian Lemon, Blackberry Creme Concentre, Star Anise, Masdevallia Orchid, Giant Sequoia, Patchouli Leaf
.
Added: according to WWD of 01/15/2010, the notes are: "
crisp Italian lemon, papaya nectar fizz and jungle cactus flower; a heart of Masdevallia orchid, blackberry creme concentré and star anise, and a drydown of giant sequoia, patchouli leaf and tonka bean
"
Masdevallia Orchids amount to about 400 species. Their scents are so varied, it is hard to anticipate what this Masdevallia-orchid accord might smell like except perhaps if we think of it as a supporting note for the blackberry creme concentre which might be enhanced by a varietal like Masdevallia rufescens (please see below). It sounds like Halle Pure Orchid might be a
Milka
, a very popular genre.
Here are some of the scents of Masdevallias:
Masdevallia agaster smells floral; Masdevallia confetti is spicy; Masdevallia glandulosa smells like carnation; Masdevallia Linvingstoneana smells fruity, Masdevallia Sugar Baby smells like mandarin; Masdevallia rufescens smells like vanilla and egg cream. On the other hand some Masdevallias are also well-known for their putrid smells. Masdevallia colossus smells like carrion; Masdevallia triangularis smells like mildew and gives off a repugnant scent (via
orkideka.be
)
A 0.5 oz Eau de Parfum spray is priced at $16 and available at
Walmart
.
You can watch a video showing Halle Berry calling Pure Orchid her "second career baby" and describing it as being "jimmy", twice.