Papier d'Armenie La Rose (2009) {New Perfume} {Home Fragrance} {Rose Notebook}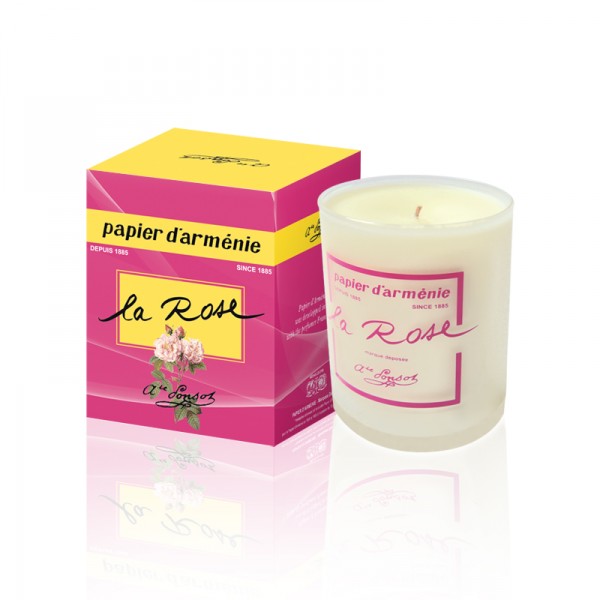 Papier d'Arménie
(Paper from Armenia) is a brand established in 1885 famous for its salubrious booklets of papers that diffuse a sanitizing scent when they burn. They smell exquisitely of benzoin from Laos. After offering a
modern adaptation of their classic
in 2006 which was revisited by perfumer
Francis Kurkdjian
, the brand launched a new line called
La Rose
in November 2009...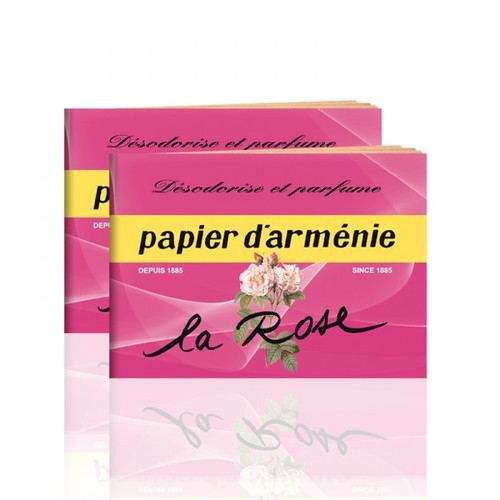 It includes a scented candle and booklets. La Rose was also created by nose Francis Kurkdjian. Incidentally his 2006 limited-edition is now a permanent addition to the brand.
I smelled the unlit candle briefly while in a store and was struck by the pleasant wine-y fruitiness of the rose note, its dark tonalities which seem to rest on a deep and layered resinous base. A rose candle with heft and complexity it seems.
The brand advertises the selection of qualitative rose essences that were sourced from Iran and Turkey. The fragrance is said to be an oriental rose creation.
The candle is priced at 25€ and the booklets sold in pairs at 8€. Available at papierdarmenie.fr
Think of rose, think of love for Valentine's Day!
I have been very much in the mood for rose, picking it out from the fragrances I have been smelling, and am looking forward to adding more reviews to the
Rose Notebook
this pre-Valentine's season.