Salvador by Salvador Dali (2010): Manly Urban Buccaneer Charm {Perfume Short (Review)} {Men's Cologne}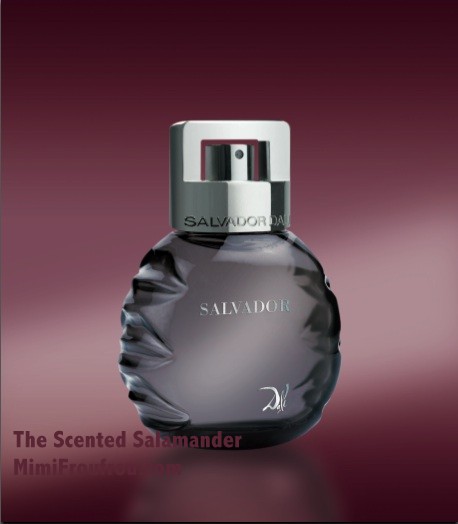 Perfume Review: Salvador by Salvador Dali
Salvador EDT (59€-43€) is the latest creation by Salvador Dali fragrances and will be released in May of 2010. It is said to be a woody, ambery and spicy scent inspired by the dandy image of Salvador Dali (1904-1989.) This could provide the basis for a great excursus on a psychoanalysis of the dandy and of Salvador Dali in particular. But it would be a complex task and it is in the end not warranted by the composition itself, which prefers to clean up the character of Dali only keeping the most agreeable albeit slightly musky bits, the ones that people will agree to wear and buy. This jus is about the authorized version of Dali's biography, although the Surrealist painter authorized himself to be more himself in Maniac Eyeball: the Unspeakable Confessions of Salvador Dali, which I have not read (yet.)
Notes: nashi, peppercorn from Java, cinnamon from Ceylon, leathery cedar, golden sandalwood, incense resins, island vanilla, luminous amber, sensual musk.

At first Salvador which is signed by Michel Almairac of Robertet seems to be a cross between two popular men's olfactory atmospheres: the peppery aqua facet of many a men's colognes nowadays and the coumarin galore of 1 Million by Paco Rabanne, a bestseller. After getting these familiar cues, the composition segues into a more distinctive and very pleasurable masculine leathery and resinous impression with forest-y hints of birch tar. The body of the fragrance is sweetly ambery, but less so than for Salvador Dali pour Homme (1987)....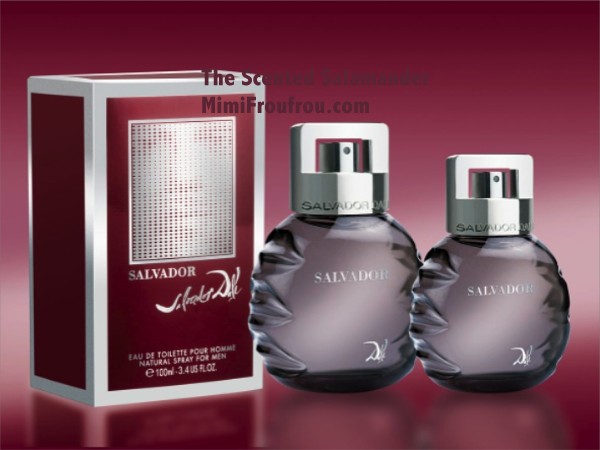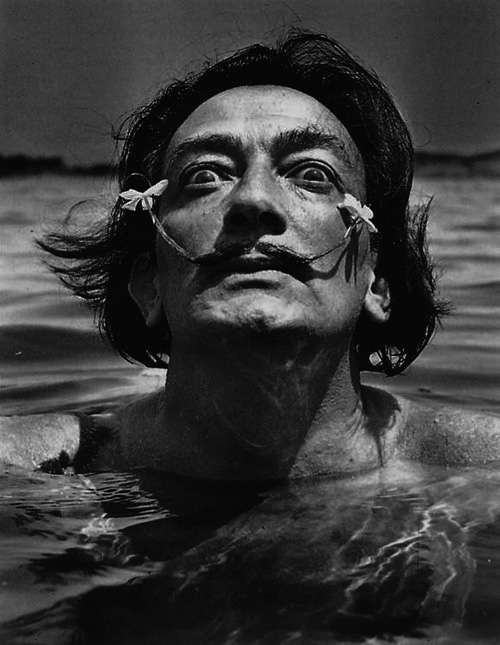 The sweetness is said to be brought by the cinnamon varietal from Ceylon although I would have personally loved to ascribe it to the jasmine blossoms found on the tips of Dali's moustaches (see picture.)
What strikes me most with this perfume when I look for originality in it is the authentic-feeling masculinity of the leather-amber accord. Some men will probably find the scent a tad sweet, but the sweetness manages in my opinion to be diffused by the drier underlying notes of cedar. It is dry enough that I feel like I need to put some lip balm on when I smell it up close.
As the scent progresses, Salvador seems to want to settle as a musk blend with discreet but discernible dirty whiffs of cow hide.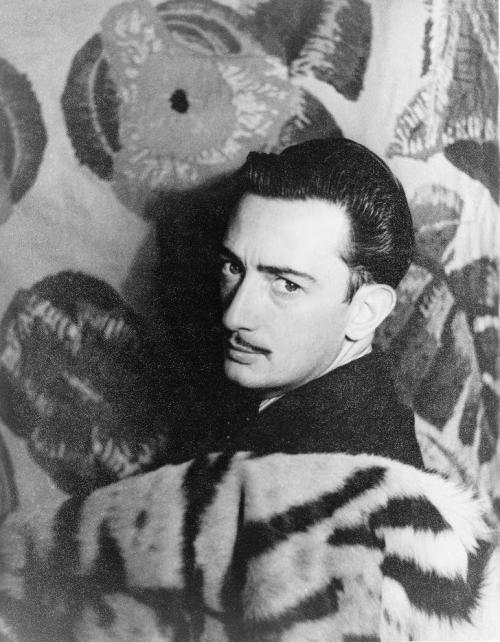 Dali in 1939

The scent is obviously an attempt at capturing a certain type of masculinity, more than anything else really. When I think of the man most susceptible to wear Salvador, I think of a man who likes the outdoors, the seaside, the elements, but who is also urbane and fashion-literate - cf. the hipster 1 Million quote (see ad) - while making a point of expressing his virility rather than tune it down. This person appreciates a sensual scent but does not want it to be overpowering.
If all this sounds like a corny ad copy, in a way it is, except that I would wager that it is more reflective of the brief, i.e., the guidelines sent by a brand to help design the fragrance composition for perfumers.
The cologne dries down to both a dry and warm skin scent, which remains close to the body. The sensation of dryness here is remarkable as it is quite pushed and evokes parchedness. I think that this dessicated, desert-air sensation contributes to the felt masculinity of the fragrance.
Subliminally, what we register is a symbolic opposition between women's skins which are ideally dewy as flower petals and men's skins which are ideally dry like that of buccaneers. The pirates have settled from their sea voyages in the polished city while retaining an imprint of risk and adventure by smelling of tan skin roughened by the wind and sun.
Where is Salvador Eau de Toilette situated on the scale of artistic creative perfumery? Is it original? Well, it simply lives in a different dimension.
It is useful in order to give a chance to fragrances to think that there are different types of perfumeries well-aware of their objectives and limitations rather than a grand perfumery tradition like a common chart on which all perfumers put their signatures promising to create classics at each and every opportunity.
Oftentimes, someone familiar with fragrances will say, this smells like nothing new.
In the case of Salvador, we are squarely in the camp of a traditionalist yet subtly renewing perfumery, as I started expounding on in my EauDemoiselle review. It is a perfumery which sponges up the trends of the market, yet is intellectually honest enough to aim to renew our sensations however understated in fashion, thanks to the addition of subtle facets on a familiar core.
The brief must have said to put back some macho notes into the perfume, and the perfumer managed to create a credible olfactory form of manliness, which is instantly decodable and pleasing.
Salvador is for men who want to butch up their scents without coming across as too obvious. Women can wear it too if they think they could have filled Gala's pants. Dali's wife I have always perceived as the other man in the couple.