Elizabeth Arden Pretty Eau de Cologne Splash (2010) {New Fragrance} USA Readers Only Giveaway {Contests & Giveaways}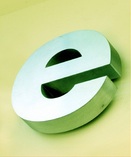 Elizabeth Arden
just released a new twist on
Pretty
launched in 2009 called
Pretty Eau de Cologne Splash
, going the way of Marc Jacobs Splashes in terms of size, to cool you down this spring and summer. It now has new fruity notes like White Peach and Pink Lady Apple and is bottled in a big splash bottle which you can elect to use as a spray if you prefer. It's here for a limited time only and we're hosting a giveaway of one free 6.8 fl. oz bottle for US readers only until tomorrow noon...
"
This refreshing scent has all the characteristics you love from the original Pretty with a new twist. Additional notes include White Peach, Pink Lady, Watermelon Granita and Sheer White Woods. Splash on or spray with the enclosed pump and experience this fresh floral bouquet.
"
Suggested retail price is $45.
If you don't want one for yourself, you can also think about someone who might like it.
Giveaway:
Please leave a comment and tell us what you think about any of the following topics: Do you have a favorite Eau de Cologne? When I say "Eau de Cologne" what's your next thought? Do you like to use Eau de Cologne or not and why? What do you think about the name Eau de Cologne, does it sound familiar or foreign? Do you prefer a splash bottle over a spray bottle and why? What do you think about oversized bottles, are they cool or not? You will be automatically entered and a winner will be randomly selected and announced tomorrow by noon Eastern Time. The bottle will be sent to the lucky winner directly by Elizabeth Arden, Inc.
Thanks for playing and good luck!
{Comments are moderated because we receive so much spam, it's insane but we do not censor negative comments}