Fergie Has Spoken & It's Called Outspoken, by Avon (2010) {New Perfume} {Celebrity Fragrance}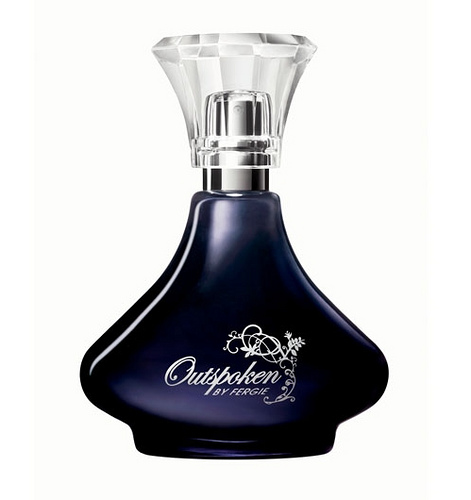 {A
fragrance review of Avon Outspoken by Fergie
has been added to the blog!}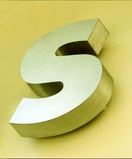 Singer
Fergie
of the Black Eyed Peas band is preparing to launch her first fragrance by Avon and it's called
Outspoken
. "
Strong and outrageously bold, Outspoken is for the woman who needs no introduction; she is fearless, true to herself and her beliefs."
Fergie appears on the advert with a megaphone to drive the point home further. And the fruity-floral perfume itself features a floral note often beloved by powerful women:
Tuberose
. This season, ladies, tuberose absolute is really a hot trend. I don't know if this means that there are more high-powered women or if it's time to clamor and roar a bit after licking your recession wounds or such, but you read it here first loud and clear. By the way, Fergie is rumored to wear Amarige by Givenchy (from mini $5,95 & 1 fl. oz $25,83 scentedmonkey.com) a big tuberose-y floral, so it seems that this signature scent is important enough for her to keep a trace of it in Outspoken. I also found a quote from hubby Josh Duhamel saying he loves to smell Comptoir Sud Pacifique Vanille Abricot (sample $3 luckyscent.com) on her...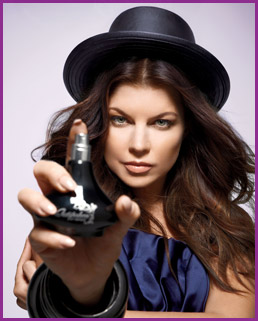 "The scent and packaging reflects Fergie's true nature, a combination of the edgy rock chick who is sexy and not afraid of being noticed and the belle of the ball who is traditionally feminine and mysterious. Not for the faint hearted, Outspoken is about being bold, sexy and uninhibited.




The fragrance is a highly contrasted scent with a raw edge to shock the senses. Intoxicating and sensual, Outspoken combines equal parts of independence, confidence and femininity. Bold top notes impart a mysterious sensation that scintillates the senses, while the fearless feminine heart is sharply contrasted with raw sexiness and a distinct masculine edge from the racy black leather. The floral, fruity fragrance speaks volumes."
Outspoken
opens on top notes of
iced berry
, star fruit, wild saffron followed by a heart of
tuberose absolute
, midnight jasmine and passion flower (passiflora). The base notes are
racy black leather
, raw ebony wood, smoky vetiver.
The black-purple bottle shape is inspired by a crystal decanter Fergie remembered from her wedding.
Launch dates: May 17th 2010 online. June 3 elsewhere.
Prices: £14 for 30 ml. 28€ for 50 ml.
Via avon.uk.com; cosmoty.de