Fergie Outspoken by Avon (2010): Access to Fergie's Private Library of Scents {Perfume Review} {Celebrity Fragrance}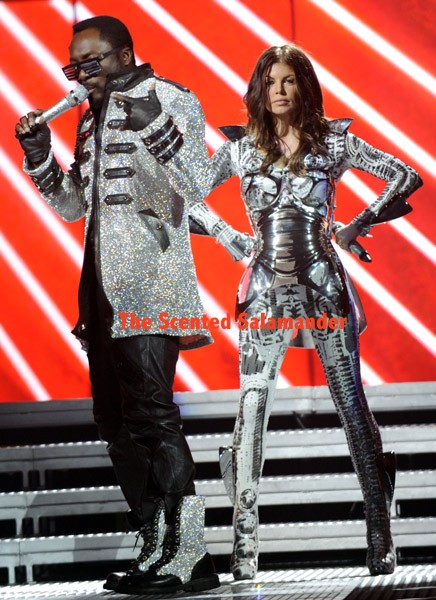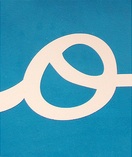 Outspoken
is the new upcoming fragrance by
Fergie
done in collaboration with
Avon
. It will launch first online on May 17th, 2010 then via other channels on June 3.
The main olfactive idea I had retained of
Outspoken
is that it is based on a tuberose and leather accord, a potentially powerful pairing which holds the promise of a particularly true-to-reputation, deleterious tuberose perfume. This is a direction one is always interested in gauging where the scent of tuberose is concerned. Its mythical reputation as a high-octane nocturnal floral too dangerous to be smelled by damsels lest impure thoughts cross their minds is here to stay. But the reputation also always needs to be tested and the myth examined, perpetuated or found lacking somewhat. Tuberose is a polemical flower in and of itself - others would call it polarizing- and it's always tempting to test the limits of a myth, especially when it says it will be wearing a leather corset or jacket on an already ample bosom...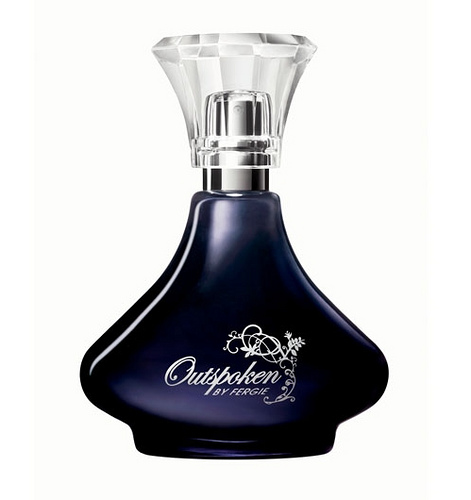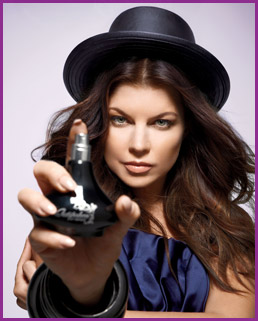 Did Fergie push the execs at Avon enough to make them deliver a tuberose full of dangerosity? Did her most hard-edged traits find expression in Outspoken, like her leather and metal outfits and her jerky movements? Or would the falsely hard and really sweet-lokhoum, comfortable brand of music made by the Black Eyed Peas win over in the end? These questions I had to ask myself after smelling the perfume and the answer to me is that there is quite a bit of Fergaliciousness in the scent coupled with a retro voyage back to the big power fragrances of the 1980s-early 1990s but as if kissing them good-bye at the same time. The perfume is literally a revivalist 80s-early 90s scent and signs for me the partial return of the big old fragrances of the break-the-glass-ceiling decade.
Kim Kardashian
was another one like that.
My Life
by Mary J. Blige might be a big old floral too.
Ostensibly, Outspoken was tailored to the personal tastes of Fergie. As I was able to find out, it refers in part to the time when she was in high-school (she was born in 1975). It so happens that her tastes were very much shaped by two sillage monsters of the era.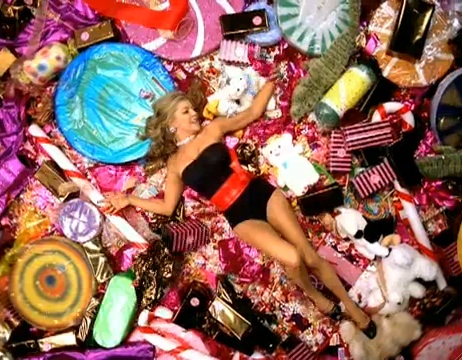 Outspoken
was composed by perfumer
Laurent Le Guernec
of IFF. It opens on the big tuberose of Amarige at first, with peachy and aldehydic facets. This is a fragrance which is reportedly one of
Fergie's staples
. The perfume soon takes on a different more candied, hushed, powdery and creamy quality. Orange blossom arrives as a counterpoint. Ambergris is peeking through the base. The perfume takes on a velvetier, darker tonality, and then the obvious: there is a definite quote of Poison by Dior, but made less liquorishy and more vanillic, like a Poison with some face powder dusted on top of it, even confectioner's sugar. Here I am less positive, but it could be a nod to vanille abricot by Comptoir Sud Pacifique. Actually, I am now pretty sure that it is.
I swear that I read the following Cosmopolitan
interview
after smelling Outspoken and bumping into Poison in the middle of the scent,
"HER FRAGRANCE CHOICE IN HIGH SCHOOL WAS INSPIRED BY HIP-HOP. She wore Poison each and every day. Her inspiration: "The Bel Biv DeVoe song," says Fergie."

So with Outspoken, what fans get to have is a share in Fergie's personal collection of fragrances. When all these recognizable threads blend in, the scent becomes rather pleasant as the fragrance manages to offer a slightly new sensation based on familiar quotes. The vetiver comes through after a while and adds an interesting dry, grassy green note. The leather is not very characteristic and more present as a thickening agent than as a wild animalic presence. It smells sweet, fruity, tart and sea-ambery.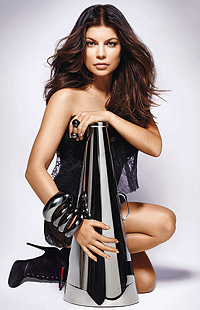 The perfume ultimately suffers qualitatively from a lack of richness and lastingness that were warranted in this case without ambiguity both because of the featured notes and the discourse about the perfume which is about the empowerment of women. Outspoken quiets down rather quickly after seeming able to trumpet. It's like reminiscing about the power fragrances of the 80s rather than reliving them to the full, or better still, potentially learning from them and taking them a step further. If anything, the perfume makes me think of a system of oppression pushing down on women and creating a telling contrast between cries and whispers or calling to mind the old adage, "
Barking dogs never bite
." This is I suppose what Avon sees as "
a combination of the edgy rock chick who is sexy and not afraid of being noticed and the belle of the ball who is traditionally feminine and mysterious." You might argue that the early 21st century belle is more confident and less insecure than her 80s sisters and therefore does not need to shout so loud. I would answer then how come the advertisement displays a megaphone as if her natural vocal chords did not suffice?
In the end, Outspoken is about strength in a very subjective sense. It is about witnessing Fergie surrounding herself with her favorite perfumes all blended into one. It's like using a set of fetish scents that help you overcome your personal mishaps and allow you to express your strength and resilience. Consequently, Outspoken by Fergie is very much tailored not only to her but to all her number #1 fans out there who would love nothing more than to wear perfumes that happen to be meaningful to her and that she actually has worn or is still wearing.
Notes: top notes of
iced berry
, star fruit, wild saffron followed by a heart of
tuberose absolute
, midnight jasmine and passion flower (passiflora). The base notes are
racy black leather
, raw ebony wood, smoky vetiver.