Kim Kardashian Eau de Parfum (2010): Bombshell White Floral with a Touch of Sorrow {Perfume Review} (Celebrity Fragrance}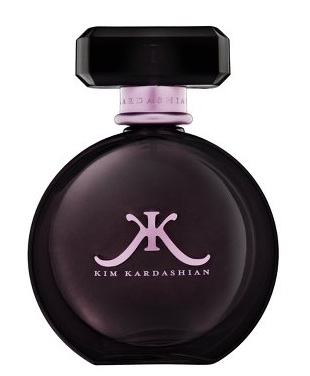 Kim Kardashian Eau de Parfum Review: Clowns and Belles
Kim Kardashian EDP opens on a white gardenia note with airy nuances and transparent orange-y overtones which evolves into a creamier and more powdery white floral accord including tuberose and jasmine. These are the big three white Fs...
Image via Wikipedia
If you mean to be voluptuous (and floral-y) as the tag line states "
The voluptuous new fragrance
," they have to be here like the Holy Trinity.
There is a contrasting dewy effect lightening the creamy texture and another new nuance coming up: an undercurrent of nail-polish-like jasmine indoles which later reveals itself to be key. The impression it creates in you is that of a white floral bouquet which is a bit forward and aggressive in its brand of sensuality. It makes you think also of Marilyn Miglin's bestseller, Pheromone, with its
mustard-y
floral indoles, those silent love calls of the floral world.
I will go back to the expected comparison with Michael Kors EDP in my next review featuring it as they are only rather superficially similar and it is a very interesting composition.
Another common point with both MM Pheromone and Kim Kardashian EDP is that KK EDP is a polarizing fragrance - the threads written by buyers on the Sephora website echo both intense dislike and praising love with not much room for middle ground. This phenomenon of course intrigued me. What could be there be here that would be perceived as alternatively jarring and addictive?
I think that your appreciation of this perfume will probably depend on whether you take kindly or not to the abrasive cocktail of indoles that were tossed into the mix by perfumer
Claude Dir
.
Sarrasins
by Serge Lutens comes to mind as one which is similarly overdosed with indoles which seem synthetic and vinyl-like at first until you smell lilies in bloom and feel like they were sprayed with Elnett lacquer.
The composition aims to make a strong impact and it succeeds in conveying a raw, energetic feminine appeal based on a rush of dry, acrid floral notes. This unambiguous, busty undercurrent makes me visualize an Atomic-cafe-era bombshell wannabee walking all sails out in a mall with her lacquered hair, cat-eye glasses and red-car-paint lips. She may not be very refined nor even very pretty but there is the will in her to be lady-like and a put-together beauty - to turn around things in her favor - which is fascinating.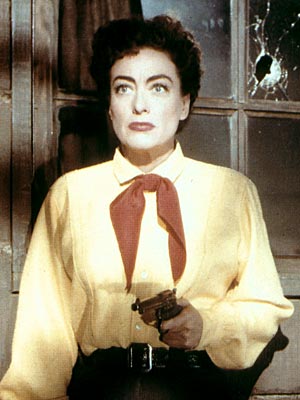 I can only appreciate the grittiness of this American white floral full of the tension to seduce to the point of blinding you with its artificial effects and beauty copied from the pages of magazines. Stenciled brows, rouged lips, dyed black hair all of one block of color, powdered cheeks, hands weighed down by cocktail rings and arms wearing shopping bags and clanking bangles on a course to collide with fate.
To me it has the kind of appeal that 1970s owl necklaces hanging on racks at Urban Outfitters or Polaroid cameras sported by trendy people have (they are going to be back this year by the way, have you heard?): they may look has-been anywhere else but because they are contextualized as cool in a new fashion-conscious setting it makes them feel all refreshed. Kim Kardashian eau de parfum offers a similar vibe: it's like wearing too much Elnett hair spray, turning your do into a helmet and wearing vintage clothes but with an unwavering revivalist purpose.
While there is this somewhat pleasant and eye-catching vulgarity to the white floral impression, its desperate visible effort to be at the center of attention, it is not all boxing match for pseudo-dames on steroids. This is a woman's perfume, not that of a suspected transsexual overdoing a feminine interpretation; there are soft petal-y angles, creamy textures, a hint of gourmand, savory gardenia which makes you salivate a little. At the same time, Kim Kardashian's perfume refers for me to a type of femininity which is close in spirit to that of a drag queen. It's big, it's overdone. But it's not fake: this woman genuinely feels comfortable being over-the-top. As Dolly Parton put it "
It's a good thing I was born a girl, otherwise I'd be a drag queen
." It's Elizabeth Taylor with too much jewelry on. It's Joan Crawford in
Johnny Guitar
, her mouth resembling the circus-ring rictus of a clown, her face subliminally Chaplinesque and clownish.
The perfume is not that literally strong-smelling and dramatic but it alludes to a type of room-air sucking, attention-craving personality.
The drydown is mellower, gentler and lightly creamy evoking warm sand and salty musky skin. It has an incensey salty edge to it. As the scent dries down further, it smells like creamy pale amber with a dash of citrus. Although the perfume could be more lasting, it has a nice, sexy sillage. I think incidentally that it has a connection to Sand and Sable by Coty, a fact which might explain why some people think of KK EDP as a cheap drugstore scent. I also get a fecal-y nuance under the wind that is not that apparent on skin, again ascribable to the indoles.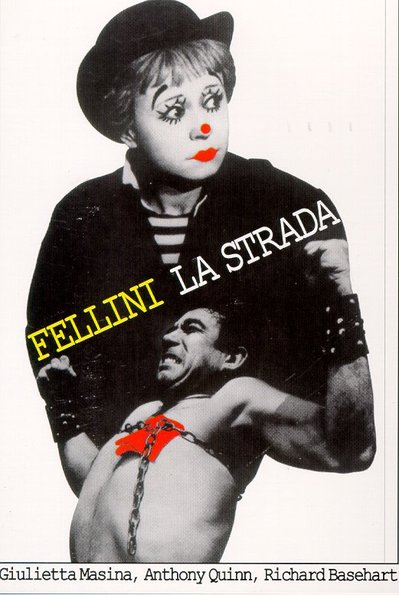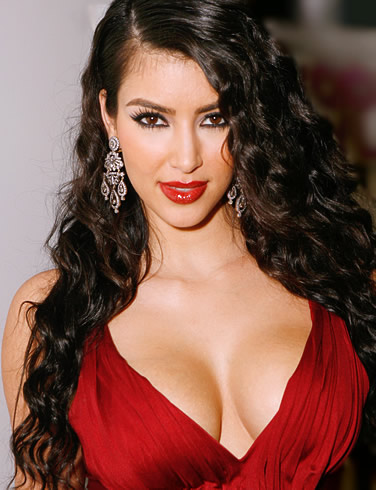 I can appreciate somehow the perfume's desperate will to be a woman with a capital W.
As I was wondering why I could enjoy a perfume which seems to embody such a nearly caricatural, glaring type of womanhood. Why I would not be turned off by it instead, I have to realize that there is a sweet touch of naïveté in the moral makeup of this big-floral-loving belle. There is in it, I would argue, even poignancy. It is this conviction that if she manages to be beautiful enough according to her own internalized standards of ideal beauty and all-out womanhood, the world will fall into place, all will be right and she will be complete and even perhaps find happiness. There is therefore an inner vulnerability to the scent underneath its bombshell persona which is winning. I do not know much of anything about Kim Kardashian except for some images of her that I have come across on the net some which made me wonder if she might not be a former porn star (look up tiny + thong + kim + kardashian on eBay), but as with the great bombshells of history and Marilyn Monroe in particular, I find a touching child-like faith in constructed beauty and femininity in this perfume, a desperate desire to seduce at all costs which bespeaks of curtailed growth and by extension touches on existential themes such as love, the passing of time and the emptiness of life filled by our fixated desires. Made-up bombshells like clowns and their anguished, startled gaze seem to harbor an inner sorrow only half-covered by their artifices, colors, masks and scents. Like little girls who paint themselves with crude war paints to attract attention, Kim Kardashian edp overdoes it, overdoses it, yet feels moving like the proverbial lamb offered in sacrifice.
Notes: Mandarin, Honeysuckle, Orange Blossom, Pink Jasmine, Tuberose, Sensual Spice, Lush Gardenia, Jacaranda Wood, Tonka Bean, Vanilla Orchid, Sexy Musk, Creamy Sandalwood.