Kim Kardashian Goes to Walmart with a New Eau de Toilette, by Way of Munich {Fragrance News} {Celebrity Perfume}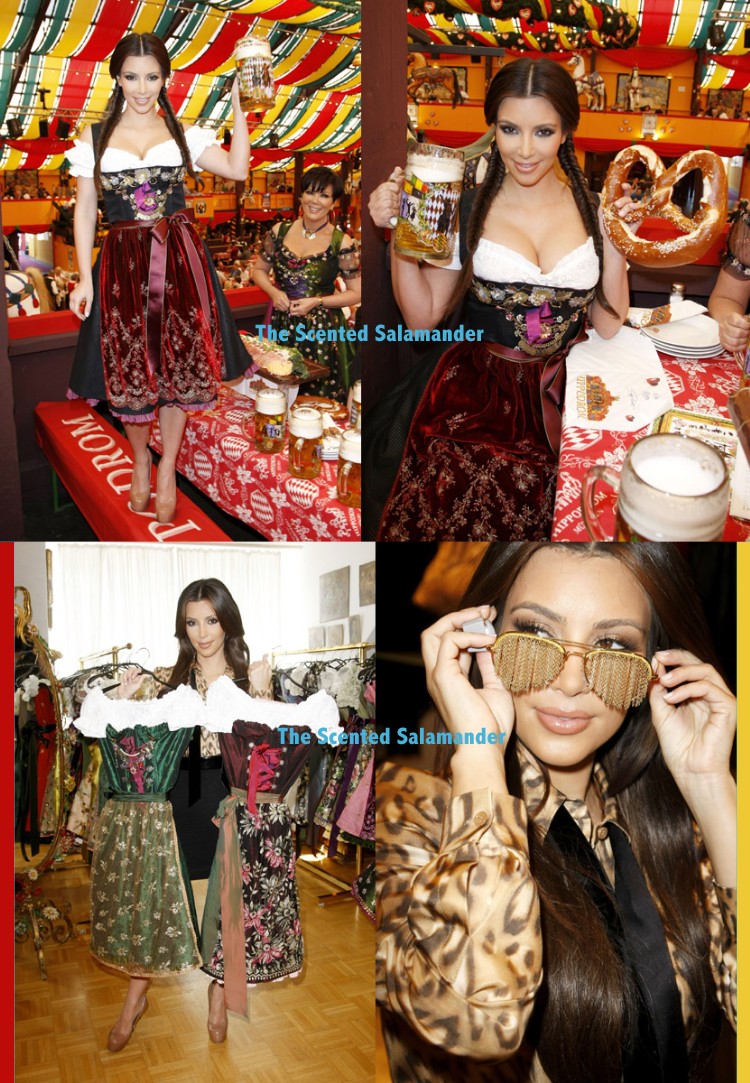 Kim Kardashian has reportedly provoked the ire of Sephora by breaking off early from her exclusive distribution contract with them for her debut fragrance
Kim Kardashian Eau de Parfum
. This is a semi-news-, semi-rumor trail which we were not able to confirm fully as when we asked Sephora about the tension at the beginning of the month, they answered on September 1, 2010 via email that "
As for Kim Kardashian, Sephora has no comment at this time
."...
An indication of change nevertheless is that the lineup for her perfume has all but disappeared from sephora.com where only visuals are now available together with her makeup picks under the heading "Kim's Look." On the other hand it is now technically available at walmart.com in a new bottle, a 1fl oz size of the deep purple flacon which sold before in this size in a distinct, paler pink bottle (see pic above.) It is also a new, lighter concentration in an Eau de Toilette version. Priced at $25, the caption underneath it reads for now "Not available at this time."
The move to offer a cheaper eau de toilette in a smaller size and suppressing the eau de parfum concentration altogether looks like an all-too swift run towards downmarket, which does not sound wise since the scent did well in edp version.
Look at Tova and see what happens when a favorite juice is tweaked
, even when they try to
"improve" it with a Platinum version
.
Note also that at this precise moment in time, it looks like you cannot legally buy a Kim Kardashian perfume in America.
Tell us if you see her perfume on shelves anywhere, because it is not clear where you need to head to shop for her fragrance at this moment.
Tracing back a bit, the celebrity-perfume entrepreneur apparently decided it was time to offer a wider distribution network to her jus which was a top-seller at Sephora. The latter wanted to keep their privileged contract with Kim Kardashian.
This snafu all seemingly happened in the time-frame when a new contract could have been renegotiated. Instead, Kim visibly preferred to reach out to the deeper mainstream and go mass-market even apparently under the commercial constraints of cheapening her jus. An eau de toilette can be good and even better than an eau de parfum (my favorite example is Guerlain Samsara) but the coincidence with being sold by Walmart makes it look like a mass-market imperative.
Meanwhile, we don't know what Kim Kardashian is doing in Munich (see pics above) but that's where she was last spotted yesterday and we could not resist showing her wearing a Bavarian Dirndl.
A
second Kim Kardashian perfume
is expected to launch in Feburary 2011. It has been hinted to be
an unisex fragrance
.
Pictures: Florian Seegfried, Sephora and Walmart