Kim Kardashian to Launch Second Fragrance in 2011 {New Perfume} {Celebrity Fragrance}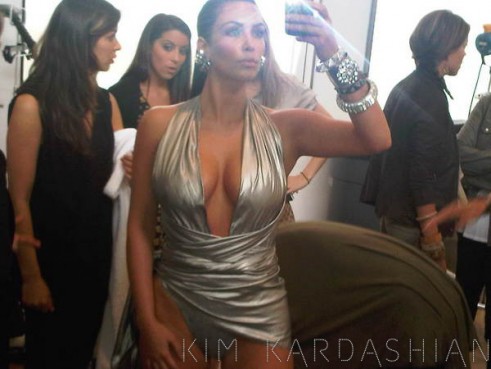 TV reality celebrity
Kim Kardashian
has announced that just a year after her debut perfume
Kim Kardashian EDP
, she will release a second signature fragrance in February of 2011, name undisclosed so far.
She let however her fans take a peek at the photo shoot for the advertising campaign both on her site and on her blog. Completely on top of the Zeitgeist ways, she snapped a Twitpic of herself to update her Tweeter followers on the latest developments of her day....
Kardashian revealed that the code word for the fragrance and the ad at this point is "glamorous" to explain the inspiration for the new scent.
It's what Hollywood does best, so this should be really easy.
Pointing to a rack full of dresses, she explained further that this was the selection she could pick her outfit from. High-heeled shoes were also in evidence. 2 bottles of water too. And some bags. I guess we're trying to milk the press material here. Also trying to be helpful in case you're not seeing with a 20/20 vision.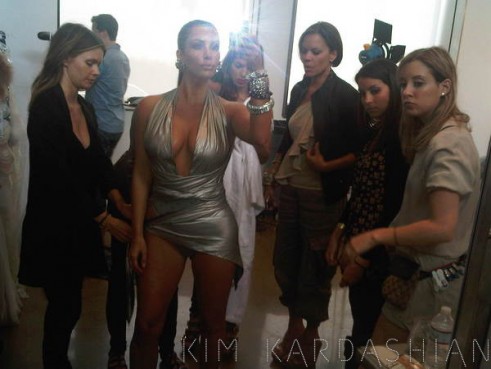 While it seems that Kim could have gone for full-on 1930s glamor by picking an ostrich feathered gown with ruffles, she selected instead the skimpiest attire she could lay her hands on secretly hoping it would fall off her bod, more Esther Williams than Ginger Rogers (Esther, wherever you are, your swimming suits never fell off you -- it's just a very loose comparison.)
Actually, the outift looks more like a silver-lamé version of what Jane would wear in the jungle to bedazzle Tarzan. Hey, it's still spot-on Hollywood glam and in keeping with the theme.
Why did they even think Kim might be interested by those drab grandmotherly duster gowns?
Via
kimkardashian.celebuzz.com